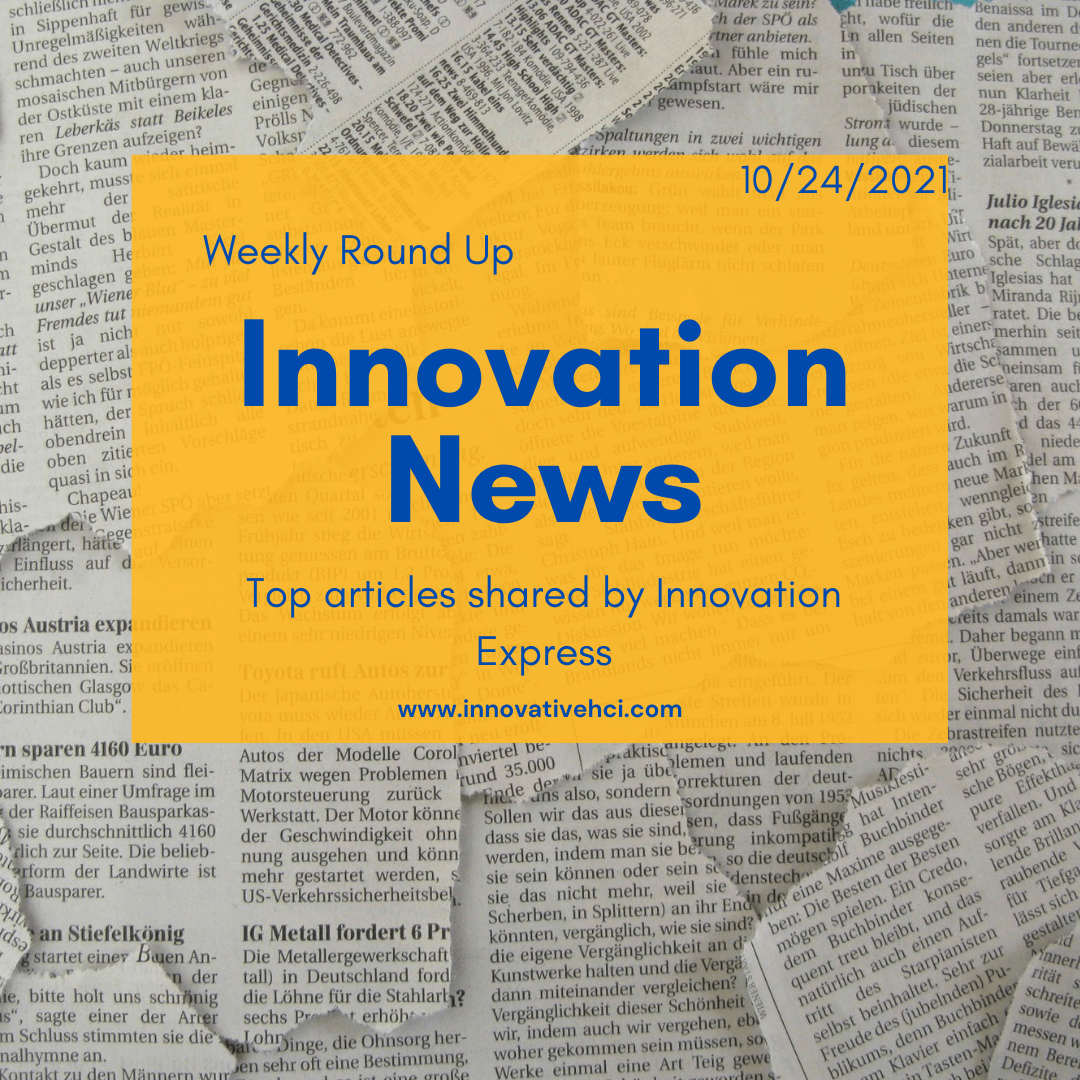 As we head into the last week of Hispanic Heritage month, we highlight some more contributions by, and to, the Hispanic community addressing health disparities. This week also marks Global Health Equity Week, an initiative focused on displaying the potential of health information and technology to transform health and minimize health disparities. October is really busy! This is also National Women's Small Business Month.
October 25th-29th , 2021
Global Health Equity Week, an initiative focused on displaying the potential of health information and technology to transform health and minimize health disparities. Connect with global experts and colleagues to discuss ways to increase broadband access to mitigate the digital divide and improve digital health literacy and digital inclusion. Get solutions to help you improve health and wellness for everyone, everywhere.
https://www.himss.org/event-global-health-equity-week
MiSalud confronts health inequities within the Hispanic community via the launch of their Spanish-language digital health platform, now available in the Google Play Store. Nearly 40% of California is Hispanic, and the pandemic put a spotlight on health disparities facing this group; Hispanics have been three times more likely to be hospitalized from COVID-19, and more than twice as likely to die from the virus compared to other Americans. The MiSalud mobile app is designed to directly address these disparities by offering improved access – not just to medical care, but to culturally appropriate care in the patient's native language. MiSalud wants to improve health outcomes in this community by giving Latinos on-demand access to Spanish-speaking doctors and health coaches for free through the end of the year, from the convenience of their mobile device.
With 13% of the US population speaking Spanish at home, but less than 6% of physicians speaking Spanish, the Hispanic community continues to face significant obstacles in healthcare, with major barriers in the forms of language, culture, and access. COVID-19 may have highlighted these disparities, but the problems are far from new.
MiSalud's digital health solution puts Spanish-speaking healthcare in the hands of the growing Hispanic community in California, who typically only visit a doctor for urgent or emergency health needs. With a culturally authentic approach to health and wellness, MiSalud is equipped to address both preventative health and immediate health concerns. MiSalud can help patients prevent and manage conditions such as diabetes, hypertension, and high cholesterol, which are among the leading causes of death for the Hispanic community. Patients can start a consultation in the MiSalud mobile app and immediately be connected to a Spanish-speaking doctor or health coach over chat, audio, or video call, from the safety, privacy and comfort of their mobile device. By creating ongoing trusted relationships, MiSalud helps Hispanics become more engaged in their health, which is the first step in eliminating health disparities in the US.
"I have confidence in telehealth solutions bringing healthcare equity for the US Hispanic community, with MiSalud leading the way for la comunidad. The MiSalud team has been very inclusive of both Spanish-speaking patients and doctors in the platform, involving us every step of the way to ensure a culturally authentic experience para nosotros, por nosotros [for us, by us]," says Kimberly Fernández, MD, who is a MiSalud physician.
The MiSalud app is available now in the Google Play Store, with Spanish-speaking doctors and health coaches available in California, Monday through Friday from 5-8pm Pacific Time, with expanded hours of service rolling out in the following months.
Download the app here: https://play.google.com/store/apps/details?id=io.ionic.misalud

The Hispanic Health Coalition's Latino Health Summit
The Hispanic Health Coalition's Latino Health Summit convened leading health experts to address social determinants of health that contribute to disparities for Latino communities and offer strategies to address to them.
Watch the sessions here: https://bit.ly/3oT5r75
Once again, several advances in AI, digital health and phone apps have been announced that will have a significant impact on the accessibility of healthcare and support. The most impactful contributions are presented here.
Global Digital Health Market 2021-2025: Market is Poised to Grow by $380 Billion
The digital health market is poised to grow by $380 bn during 2021-2025, progressing at a CAGR of over 25%. The market is driven by the increasing support for digital health from the governments and the increase in the number of M&A activities in the market. For more information about this report visit https://www.researchandmarkets.com/r/5m59p7
Talkspace Launches Live Chat Sessions, Giving Members Greater Options for Connecting with Therapists
New Feature Offers Talkspace Members More Flexibility to Choose Between Video, Audio or Chat for Their Live Therapy Sessions
Talkspace, a leading online behavioral health care company, announced the launch of live chat sessions giving members the opportunity to message with their therapist in real-time. Starting today, Talkspace members will have the option to select one of three modes of communication – video, audio, or chat – for their scheduled live sessions with their licensed therapist, empowering members with increased flexibility and convenience to access therapy in whatever format they choose.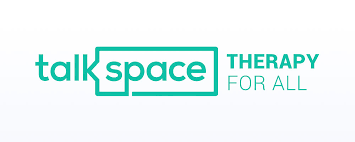 "We listened to the feedback provided by our members and are thrilled to offer another innovative way for our members to engage with their therapists in a way that is comfortable and convenient for them."

Roni Frank, Co-Founder and Head of Clinical Services at Talkspace
A recent survey of Talkspace members and providers found the new live chat function to be extremely beneficial, especially for members who are uncomfortable with live video sessions or those who can better express themselves through writing. Live chat will be available to most members immediately. Talkspace members enrolled under employer benefits will have access to live chat later this year, and health plans, in early 2022.
To learn more, please visit https://www.talkspace.com
Better Therapeutics Enrolls First Patient in Real-World Evidence Study with Catalyst Health Network Evaluating BT-001, a Prescription Digital Therapeutic for Type 2 Diabetes
Better Therapeutics, a company developing cognitive behavioral therapy to address root causes of cardiometabolic diseases, in collaboration with Catalyst Health Network, today announced the first patient has been enrolled in a real-world evidence study to evaluate the long-term effectiveness and healthcare utilization changes associated with the use of BT-001 for the treatment of type 2 diabetes. The open-label study of patients with type 2 diabetes is actively recruiting from Catalyst's primary care ecosystem to evaluate real world effectiveness of BT-001.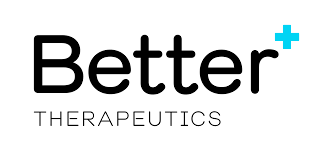 "We believe that to fundamentally change the trajectory of chronic, cardiometabolic diseases, a therapeutic must address the behavioral root causes rather than merely treating the symptoms of type 2 diabetes,"

Dr. Mark Berman, chief medical officer of Better Therapeutics
"The delivery of a scalable, comprehensive behavioral therapy to patients could fundamentally and positively change the treatment of disease. The evaluation of long-term effectiveness and healthcare utilization changes in the Catalyst primary care setting will provide insight into the potential role of PDTs in treating behavior-driven diseases."
The Better Therapeutics platform blends clinical, behavioral, and psychological inputs into a series of therapy lessons and skill-building modules. These are designed to isolate and shift the underlying thoughts and beliefs which guide diet and lifestyle behaviors that cause a wide range of cardiometabolic diseases, including type 2 diabetes.
For more information about Catalyst Health visit: catalysthealthnetwork.com
For more information about better Therapeutics visit: bettertx.com
UnitedHealthcare to Launch New Virtual-First Health Plan to Help People Access a Dedicated Care Team 24/7 and Obtain Quality Care at a Lower Cost
UnitedHealthcare announced the launch of NavigateNOW, a virtual-first health plan that offers an integrated approach to provide care both virtually and in-person. Through this new health plan, eligible UnitedHealthcare members will be able to receive various types of care, including wellness, routine, chronic condition management, urgent and behavioral health services, wherever they are.
Starting this year for select employers in nine markets, NavigateNOW will provide people with a comprehensive medical plan that offers a simpler, more convenient experience at approximately 15% less premium cost than traditional benefit plans. People in the NavigateNOW plan will receive 24/7 access to a personalized Optum care team for primary, urgent and behavioral health care services, backed by a national UnitedHealthcare network of care professionals.
"By collaborating with Optum, UnitedHealthcare is developing a more integrated and coordinated health care system that uses technology and personal support to help encourage whole-person health, which may help prevent and detect disease before it starts"


Dr. Rhonda Randall, chief medical officer, UnitedHealthcare Employer & Individual.
Enrolled members will pay $0 for virtual and in-person primary care and behavioral health visits, virtual urgent care and most generic medications, with unlimited chat, online scheduling and on-demand, same-day appointments. NavigateNOW members also gain access to a wearable device well-being program that enables people to earn more than $1,000 per year by meeting certain daily activity targets, including for walking, cycling, swimming and strength training (among dozens of others).
Find out more here: www.uhc.com
Groups Recover Together Launches a Proprietary Digital Platform Designed to Support Members
Colleen Nicewicz, CEO of Groups Recover Together, the national leader in value-based care for opioid addiction treatment, announced the launch of a proprietary digital platform for their members. The platform, an app-centric experience that offers the full-suite of Groups' services and is designed to simplify the member experience, boasts features around self-scheduling, outreach, contextualized content, treatment planning, group therapy, payment, forms and more.
The launch of the digital platform comes after nearly a year of careful planning, which included multiple focus groups and 4 months of pilot testing with 400 individuals who registered through the app directly.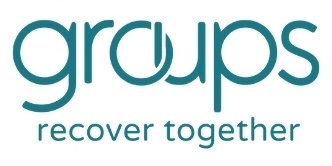 "It was important to us that our members be a significant input in the design of this platform. That focus on letting our members guide the way has led us to be more thoughtful about how the app can build and foster community, as well as reduce friction in the overall recovery experience. Recovering from opioid addiction is hard enough. We knew we had to build a tool that enhanced and simplified the member experience."

Michelle Cartier, VP of Product Management at Groups Recover Together.
Groups Recover Together delivers opioid addiction treatment services that are proven to help individuals get their lives back on track. Groups provides fast, easy access to medication-assisted treatment (MAT), using Suboxone (buprenorphine), as well as a program designed to build a sense of community and accountability. In addition, members gain access to services through Groups' holistic care model, which is backed by the belief that long-term recovery from opioids is tied to social, behavioral and economic factors that aren't typically addressed in traditional treatment models.
Learn more at joingroups.com
Highlighting advances aimed at women's health, where there are gaps in care, and the role of women as leaders in innovation and healthcare business.
During National Women's Small Business Month, the American Heart Association will award $65,000 in grants for innovative solutions at national business accelerator finale.
Women Entrepreneurs Bring Solutions to Diverse Communities
The American Heart Association, a global force for healthier lives for all, hosted the EmPOWERED to Serve Business Accelerator™ Finale on October 21, 2021. During the finale, eight female entrepreneurs presented their innovative business models to a panel of judges for a chance to receive up to $65,000 in grants. EmPOWERED to Serve™ is an initiative that accelerates change in education, business, and communities in order to help overcome structural racism and achieve health justice.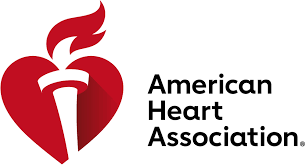 The winners are:

First Place: Sharon Samjitsingh,
Health Care Originals, Inc., Rochester, NY

Second Place: Cornelia Williams,
EMTomorrow, Essex, MA

Fan Favorite: Kimberly Brown,
Get Up and Get Moving, Minneapolis, MN

Visit empoweredtoserve.org/BA2021 for more information.
ChiliSleep Bed Cooling Products Help 86% of Women Find Relief From Menopause Night Sweats in Groundbreaking Study
Kryo, Inc., the parent company of sleep technology brand ChiliSleep, today announced impressive results from a Wake Forest University study investigating the role between colder sleep and the worst symptoms of menopause: night sweats and hot flashes. In the Wake Forest study, ChiliSleep's cooling bed products were shown to significantly reduce the frequency of night sweats (86%) and the frequency of hot flashes (64%) compared to women in a previous study who did not have any intervention over an equivalent period of time.

"Ensuring that women in menopause have resources to improve their sleep is a passion of mine. This is especially important for women in the workplace, since menopause usually occurs between 45-55, the age when women are most likely to move into leadership roles. Bad sleep can not only cause a range of negative health effects, it can also lead to women missing out on better career opportunities"

ChiliSleep CEO and Co-Founder Tara Youngblood.
For more information, please visit www.chilisleep.com and www.sleep.me
Springboard's Health Innovation Hub: Digital Health supporting women-led companies and industry transformation
Celebrating more than 20 years of supporting women-led companies and industry transformation, Springboard Enterprises has announced its 2021 Health Innovation Hub: Digital Health Cohort. Ten women-led digital health companies will participate in the program, which includes an intensive bootcamp, workshop series, and ultimately matches each entrepreneur with a team of relevant, strategic advisors as they navigate their next stage of growth.
For two decades, Springboard Enterprises has accelerated the growth of entrepreneurial companies founded and led by women.
The program, while virtual, engages advisors and investors in a variety of in-person presentation sessions throughout the year and beyond.

For more details about this year's cohort, visit http://springboardenterprises.org
For details on how to participate in future cohorts, please contact Director of Programs Emily Harris at emily@springboardenterprises.org
Black Women's Health Imperative and Hologic hosted Unmuting Fibroids: Getting Loud for Equal Care – A Roundtable to Address Disparities in Uterine Fibroid Care
A multidisciplinary group of experts agree that elevating awareness of a woman's period as a vital sign of health would help to routinize and prioritize care for the uterine fibroids that impact eighty percent of Black women1. This approach was one of several key initiatives proposed to reduce disparities in uterine fibroid care during Unmuting Fibroids: Getting Loud for Equal Care, a roundtable convened by The Black Women's Health Imperative (BWHI) in partnership with Hologic's Project Health Equality. Participants also cited the need to connect Black patients to culturally competent care and to get behind bipartisan legislation introduced to support greater funding for research, education, and access to care.
"A nearly 80 percent incidence of any medical condition should be a major public health priority. Unfortunately, despite the prevalence and severity of uterine fibroids experienced by Black women, there remain deep disparities in how we receive care."

Linda Blount, President and CEO, Black Women's Health Imperative.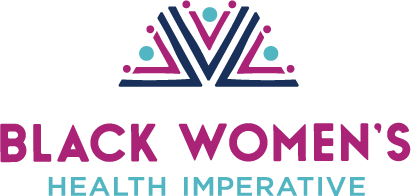 Unmuting Fibroids: Getting Loud for Equal Care was moderated by Tiffany Cross, host of MSNBC's The Cross Connection, who shared her own personal experience with uterine fibroids.
More information, and a complete list of participants can be found here: https://bwhi.org/
Breathe Better Kentucky: New Campaign by KMA, KFMC and Anthem Foundation Focuses on Lung Health Issues, Disparities Amid COVID-19
For too long, Kentucky has struggled with high rates of lung cancer, chronic obstructive pulmonary disease (COPD), pneumonia, influenza, and asthma. The COVID-19 pandemic has only worsened the lung health of many Kentuckians, and while lung diseases, infections and viruses like COVID-19 don't discriminate, disparities persist within minority and rural populations across the state.

That's why the Kentucky Medical Association, the Kentucky Foundation for Medical Care, and the Anthem Foundation are launching "Breathe Better Kentucky," a year-long, multimedia public health campaign that aims to educate all Kentuckians on lung health issues and encourage visiting with a physician to discuss specific concerns.
More information about the campaign, as well as educational materials, are available at www.BreatheBetterKY.org
Humana Healthy Horizons in Kentucky Announces $207,000 Investment to Reduce "Digital Divide" and Improve Access to Health Care in Lyon County, KY
UnitedHealthcare has awarded $500,000 in grants to community-based organizations in Missouri to expand access to care, support maternal and child health and address the social determinants of health for individuals and underserved communities.

"We're honored to be supporting local organizations that offer essential resources to address social and economic factors that have a profound impact on people's health. These organizations play a vital role in providing greater access to care and essential services in high-risk and high-need communities throughout Missouri."

Jamie Bruce, chief executive officer of UnitedHealthcare Community Plan of Missouri
Humana Healthy Horizons in Kentucky Announces $207,000 Investment to Reduce "Digital Divide" and Improve Access to Health Care in Lyon County, KY
Humana Healthy Horizons in Kentucky, Humana's Kentucky Medicaid Plan, is pleased to announce a $207,000 investment that will upgrade infrastructure in Lyon County, KY in order to increase the availability of internet services and improve digital access to health care. In a state that ranks 40th in the nation in broadband availability, the 8,271 residents of Lyon County in Western Kentucky have some of the greatest challenges in spanning the "digital divide" and accessing the benefits of telehealth resources. Internet service providers have long faced geographic and financial challenges to expand broadband infrastructure to this rural area. Additionally, due to the topography of Lyon County, line of sight wireless solutions and common cellular service oftentimes are not a viable solution.

"Humana Healthy Horizons is extremely excited for the opportunity to invest in the internet infrastructure of Lyon County in our home state of Kentucky. Our investment will improve the community's access to a statewide system of telehealth services, create better health outcomes for residents, and improve technological and educational equity in an area where those disparities are of great concern."

Jeb Duke, Humana's Kentucky Medicaid Regional President
Visit https://www.humana.com/provider/medical-resources/kentucky-medicaid for more information.
Aging population: Outreach: SCAN Health Plan Awards $50,000 in Scholarships to Long Beach State University Students Pursuing Careers in Aging Services

By 2030, more than 70 million Americans will be over the age of 65 and will need services to support them on their aging journey. With a deeply rooted commitment to keeping seniors healthy and independent, SCAN Health Plan, one of the nation's largest not-for-profit Medicare Advantage plans, announced the 2021 recipients of the SCAN Health Plan Scholarship for Senior Health and Independence.
"As the aging population continues to grow, it is important that we have compassionate and highly skilled professionals trained to support older adults and their complex needs. We are excited to contribute to the education goals of these dedicated students who will enter the aging services field with the diverse experience, knowledge and empathy needed to help keep seniors healthy and independent."

Dr. Romilla Batra, SCAN's chief medical officer
To learn more, visit scanhealthplan.com or facebook.com/scanhealthplan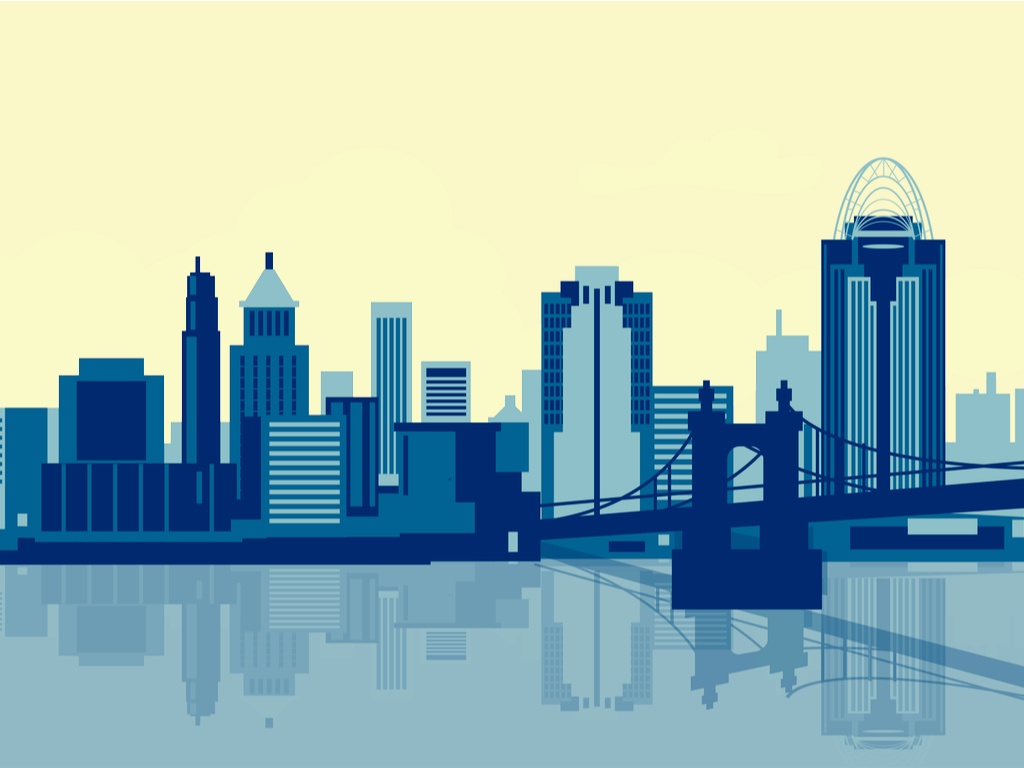 Hive Networks and International Rett Syndrome Foundation Partner to Advance Research and Treatment for Rett Syndrome
Hive Networks is a CincyTech business!
Hive Networks today announced a multiyear partnership with the International Rett Syndrome Foundation to provide a digital health platform to support the Rett community. Rett syndrome is a rare disease caused by a genetic mutation that affects 1 in 10,000 females and even fewer males. Hive Networks is a digital health company that lets patients and their families collaborate with clinicians and researchers to improve health outcomes, especially for those who suffer from rare and critical diseases.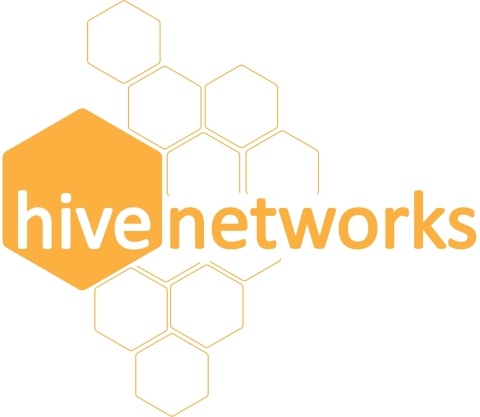 "Collaboration between health systems and inclusive of patients and their families is how we will make real progress on improving the lives of patients with rare and chronic conditions. Our goal is to continue to scale and spread working communities of patients, clinicians, and researchers collaborating on improvements for every disease"

John Bostick, Chief Executive Officer and Founder of Hive Networks.

"The technology infrastructure provided by Hive will allow IRSF's Rett Syndrome Centers of Excellence throughout the country to collaborate, connect and share best practices and clinical outcomes to ensure patients with Rett syndrome have access to best-in-class care, no matter where they live"

Melissa Kennedy, IRSF CEO.
Learn more about working communities at https://www.hivenetworks.com/workingcommunities.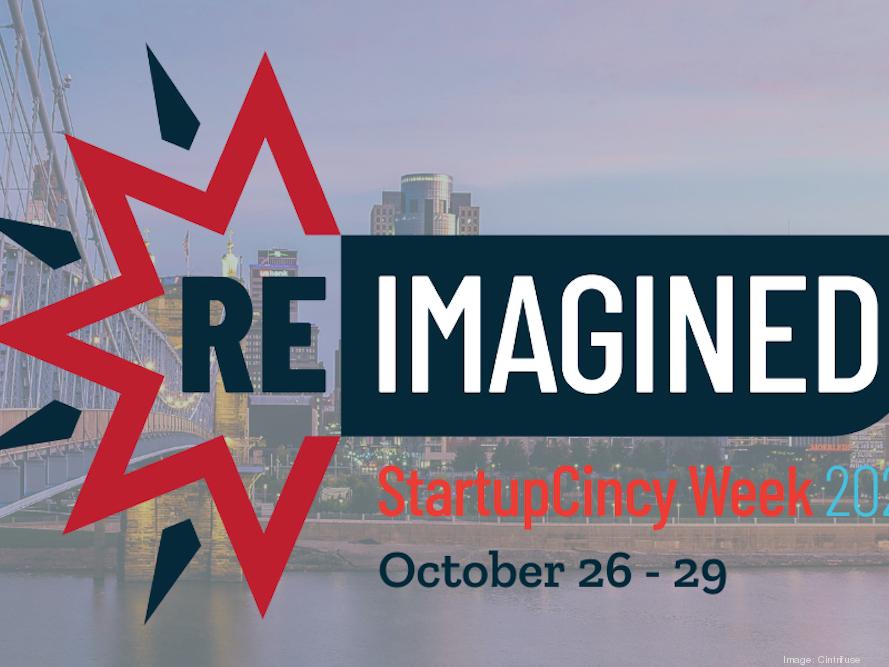 StartupCincy Week, an annual four-day celebration of the city's entrepreneurial ecosystem, is back for its fifth year with a programming schedule that features more than 80 speakers, 20 hours of programming and a showcase for more than two dozen startups.

The hybrid event, happening Oct. 26-29, includes daily virtual "content bursts," or topic-specific talks from industry leaders, three in-person happy hours, a $75,000 FinTech Frontier pitch competition, and an in-person startup job fair.
https://www.bizjournals.com/cincinnati/inno/stories/news/2021/10/20/startupcincy-week-returns-for-fifth-year.html
We have populated this google calendar with events and happenings surrounding healthcare innovations and healthcare diversity, disparities and equity.