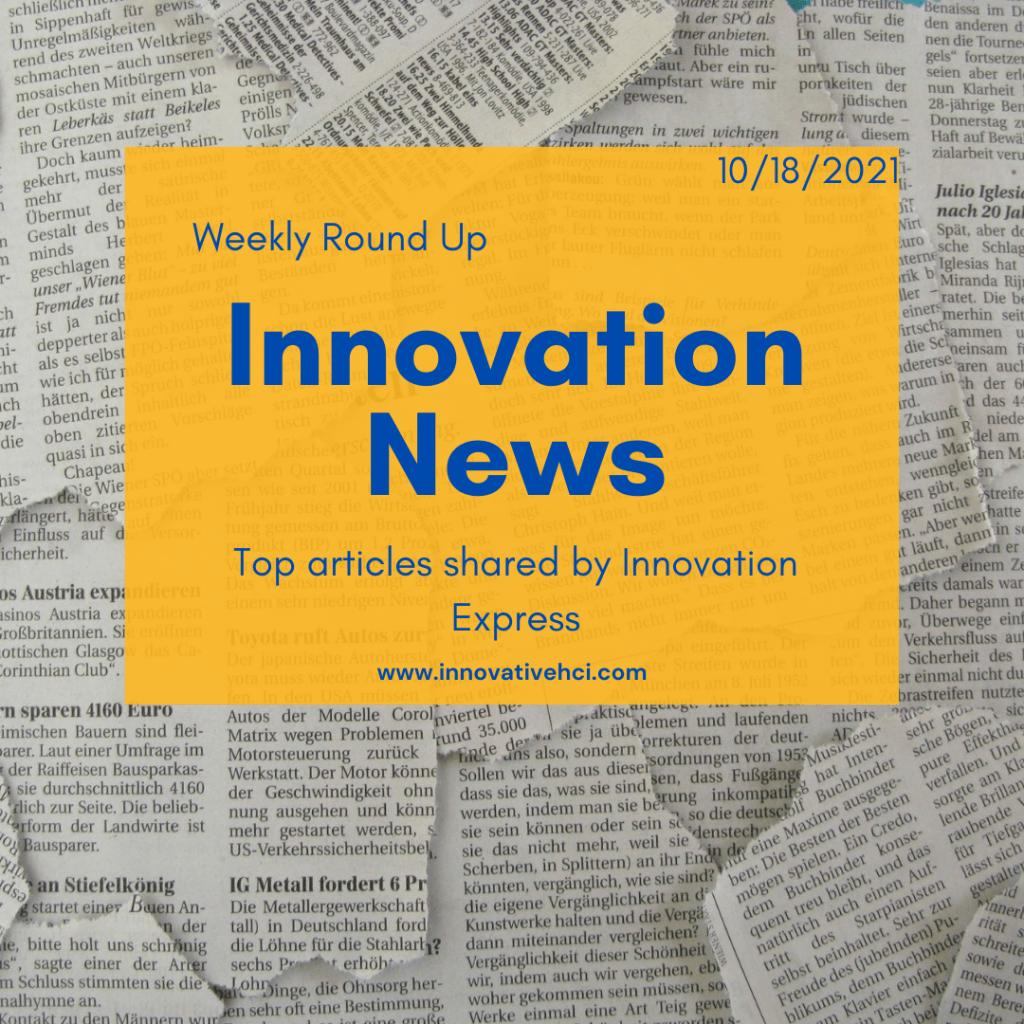 Every week this month we will highlight innovations and research spotlights impacting health disparities and inequities in the Hispanic community.
Exploring new and adapted interventions to reduce Latino health disparities in obesity, diabetes, and asthma
Conversation with Dr. Guadalupe X. Ayala, San Diego State University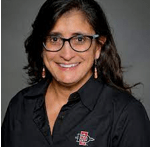 NIMHD's Conversations with Principal Investigators at Research Centers in Minority Institutions continue as we celebrate Hispanic Heritage Month this year, we are recognizing prominent researchers impacting minority health and health disparities at institutions that are historically committed to training populations underrepresented in science.
See the conversation here: https://www.nimhd.nih.gov/news-events/features/training-workforce-dev/ayala.html
On October 13th, the 2021 Hispanic Innovation and Entrepreneurship Program, hosted by the US Patent Office was presented. Participants were encouraged to take the opportunity to:
Hear from a successful inventor about how IP can be a key to your success
Learn about building networks in your community and finding mentors
Discover USPTO resources for inventors and entrepreneurs
The recording of the event is available here.
https://www.uspto.gov/learning-and-resources/general-help/2021-hispanic-innovation-and-entrepreneurship-program
This week we highlight an initiative that could influence more than just healthcare innovation. Let's see more of these leadership initiatives: changes in the way innovation is led can influence the way it is applied and address inequities.
Unique South Asian Women Led Neythri Futures Fund Addresses Diversity Gap in Venture
90% LPs are Women of Color, 100% of Founders Represent Diverse Teams.
The Neythri Futures Fund (NFF) today announced the close of Fund I, oversubscribed at $10M and supported by trailblazing South Asian women and male allies. NFF's mission is to address the diversity gap in venture by harnessing the investing power of South Asian women and fostering diverse entrepreneurial teams. Neythri Futures Fund is founded and led by Mythili Sankaran (pictured here, Neythri.org), tech entrepreneur, co-founder and CEO of Neythri.org, a global community of South Asian professional women.

The fund brings together an enviable roster of over 200 Limited Partners (LPs), with 90% South Asian women and 70% first-time investors. The fund invests in enterprise B2B startups led by diverse teams building innovative solutions for the global market and has already made its first 9 investments.
"Neythri Futures Fund is specifically designed for South Asian women to strengthen their investing journey and effect top-down change," said Mythili Sankaran, "NFF provides a powerful vehicle to unleash the potential of South Asian women as funders and founders of game changing companies and break down barriers and stereotypes. We will build on the reputation of the community as trailblazing CEOs of public companies, founders of breakout startups, and leaders in venture to increase representation at the highest levels."
To learn more about Neythri Futures Fund, visit
https://www.neythrifuturesfund.com
Women's Leadership in Diversity and Inclusion Must Be Formally Recognized
PResearch reveals diversity and inclusion are critical to businesses, but success remains dependent on leaders who currently lack formal recognition
New research suggests vital diversity and inclusion (D&I) initiatives are too often delivered informally, by leaders who are insufficiently recognized for the value they deliver. Greater formal recognition of D&I leadership would bring cultural and performance benefits, says Questionmark, the online assessment provider.
The 2021 Women in the Workplace report found senior-level women are twice as likely as men to dedicate time each week to supporting D&I in their teams. Women are more likely to commit time to supporting employee resource groups, organizing events, and recruiting employees from underrepresented groups.
Find out more at
https://womenintheworkplace.com/
Reproductive health: Gender: Race: Storytelling Through Narrative Medicine: Measuring the Lived-Experiences of Black Women's Reproductive Health
Shameka Poetry Thomas, Ph.D.
Postdoctoral Fellow
NIH Intramural Research Program, Health Disparities Unit, Social and Behavioral Research Branch, National Human Genome Research Institute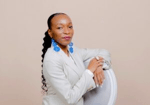 Why is narrative medicine critical for investigating Black women's reproductive health? Adverse pregnancy and birthing outcomes among Black women have been well documented however, biomedical research has not explained why maternal mortality among Black women has steadily increased.
In the U.S., for example, maternal mortality among Black women is 243% higher than in White women, and despite advances in reproductive health care, detrimental birthing outcomes among Black women persist. Since Black women are three to four times more likely to die from preventable prenatal complications disproportionate to White women in the U.S. understanding the narrative behind the numbers is critical.
https://nimhd.blogs.govdelivery.com/2021/10/05/storytelling-through-narrative-medicine-measuring-the-lived-experiences-of-black-womens-reproductive-health/
Making healthcare accessible can be achieved in so many ways. These include bringing the healthcare to the patient, like Sprinter Health. For digital, telehealth and AI-powered innovations, see the section below.
Sprinter Health Raises $33 Million in Series A Funding to Eliminate Barriers to Healthcare Through In-Home Lab Draws, Vitals Checks and COVID-19 Testing
Sprinter Health, an on-demand mobile health company that sends full-time nurses and phlebotomists ("Sprinters") into the home for convenient and affordable lab draws, vitals checks, and COVID-19 testing, today announced $33 million in Series A funding led by Andreessen Horowitz ("a16z"), with participation from General Catalyst, Accel, Google Ventures (GV), and other leading investors. Julie Yoo from a16z will be joining the board. The innovative healthcare technology company will use the funds to expand its last mile healthcare services into new markets.

"People put off healthcare for all sorts of reasons – they think they're healthy, they can't find time within their busy schedules, they're uncertain about the cost, or they may even be afraid to find out that something might be wrong,"
said Max Cohen, CEO and Co-Founder, Sprinter Health. "We've built a system that makes getting your blood drawn, vitals checked, or a COVID-19 test as efficient, modern and pleasant as it possibly could be, reducing barriers to people getting necessary care."
For more information, please visit Sprinter Health at
There are so many apps and digital interfaces being launched for direct patient use that we can't even list them all here! I have chosen to highlight a few that really exemplify how =digital health and AI can improve population health, address disparities of all kids and improve accessibility to healthcare in a proven and meaningful way.
JAMA Study of over 28,000 Participants Finds 84% of Hello Heart Users Reduced Blood Pressure Over Three Years.
Hello Heart is the only digital therapeutics company to focus exclusively on heart disease, the leading cause of death worldwide. Through a connected mobile device that uses AI, behavioral science, and personalized digital coaching to drive lifestyle changes, Hello Heart empowers people to reduce blood pressure and predicts serious heart issues before they occur. Validated in peer-reviewed studies, Hello Heart is easy to use and works alongside an employer's benefits ecosystem.

Gazit T, Gutman M, Beatty AL. Assessment of Hypertension Control Among Adults Participating in a Mobile Technology Blood Pressure Self-management Program. JAMA Netw Open. 2021;4(10):e2127008. doi:10.1001/jamanetworkopen.2021.27008
Visit www.helloheart.com  for more information.
The Tryten Healthcare Team Announces COVID Rapid Response Mobile Telehealth Carts for Timely Adaptive Care
Tryten responds to COVID variants like Delta, that can rapidly evolve and quickly challenge our healthcare delivery systems. With more testing, vaccine boosters, and potential for surges this winter, healthcare systems need to be ready to rapidly respond to the increased need for practitioners and to adapt their workflows in a safe and effective manner.

Rapid response telehealth solutions help affected areas bring in virtual providers from areas not currently impacted, helping to free up the local providers for hands on care. Virtual Patient Registration helps patients register safely and efficiently. Tony Janzen, CEO and Founder of Tryten states:
"Our hearts go out to those impacted by COVID-19 and our deepest gratitude to all of those who are trying to combat the virus. We will continue to make every effort to provide solutions that help fight the virus and its surges."
Visit to learn more at www.tryten.com
Amwell's Converge Virtual Care Platform Hailed as Best New Application in Telehealth Converge wins recognition from UCSF, Chilmark Research and MassTLC as it moves into general availability
Amwell® a national telehealth leader, today announced the general availability of Converge™ for EHRs, adding built in EHR integration capabilities to the Converge platform, alongside the standalone Amwell Now on Converge, which has been deployed in over 40 health systems. Converge is designed to offer a scalable, simple and unified digital care delivery experience across the care continuum.

The announcement comes as Amwell's Converge Platform is named Best New Application in Telehealth by UCSF, a Tech Top 50 by the Massachusetts Technology Leadership Council (MassTLC), and is called out as a driver behind Amwell being named Chilmark Research's Flagship Vendor in Omnichannel Functionality.
Ido Schoenberg, Chairman and co-CEO, Amwell:
"As leaders call for a more streamlined and systemized digital healthcare infrastructure enabled through platform consolidation, these award wins and the general availability of Converge not only illustrate strong momentum for our company, but also bring us one step closer to delivering on our mission to enable greater access to more efficient, more affordable, higher quality care."
To learn more about Amwell's Converge Platform and the recent awards, visit:
https://business.amwell.com/solution-overview/
Novo Integrated Sciences' subsidiary, Novo Healthnet Limited, and EK-Tech Solutions Announce Joint Venture for Enhanced Telehealth Platform
Novo Integrated Sciences, Inc. pioneering a holistic approach to patient-first health and wellness through a multidisciplinary healthcare ecosystem of services and product innovation, announced today its wholly owned subsidiary, Novo Healthnet Limited ("NHL"), and EK-Tech Solutions Inc. ("EK-Tech") have established a joint venture company, MiTelemed+ Inc., to operate, support, and expand access and functionality of EK-Tech's enhanced proprietary Telehealth platform ("iTelemed").
Robert Mattacchione, Novo's Chairman and CEO, stated, "The pandemic has taught both patients and healthcare providers the viability, importance, and benefits of telemedicine technology for non-catastrophic primary care."

"To date, telehealth technology usage is one dimensional and limiting in comfort for practitioners to provide in-depth diagnosis and treatment solutions. Through our JV with EK-Tech, MiTelemed+ offers the next generation of telehealth technology capability. Beyond the patient's laptop or desktop, the iTelemed platform will interface with Novo's mobile application, NovoConnect, to provide patients and practitioners with an additional platform to administer patients remotely and creating virtual visits that are intended to be as real and as effective as a physical visit."
For more information concerning Novo Integrated Sciences, please visit www.novointegrated.com. For more information on NHL, please visit www.novohealthnet.com
This week sees a couple of innovations relevant to women's health, and one for men. While many aspects of women's health, such as breast cancer have global awareness movements to advocate for them, some, such as infertility and reproductive rights still struggle to gain momentum.
Organon Launches New Fertility Journey Website as Part of Ongoing Commitment Help Address the Needs of WomenWebsite aims to provide information on the fertility journey including, but not limited to, preparing for conversations with specialists, highlighting potential treatment options and navigating cost and coverage.

Organon today announced the launch of a new website – Fertility Journey – that helps inform and empower people with resources and information needed to navigate the process of fertility care. The website aims to meet people wherever they are on their fertility journey and equip them with knowledge and questions for consideration to feel prepared and empowered throughout their journey.
Every fertility journey is a personal one, but many on this road have similar questions. The website launch is in tandem with the 77th American Society for Reproductive Medicine (ASRM) Scientific Congress and Expo in Baltimore, MD (October 17-20) where Organon will be participating in fertility conversations and discussing their current fertility products.
Read more at  www.organon.com
Paige Announces Presentations and Exhibit Booth at Pathology Visions 2021 Conference
See Conferences section below for more details.
Paige will also highlight its product and service offerings at Booth 214, including Paige Prostate, the first AI-based pathology product to receive de novo approval from the FDA. Details of the presentations are as follows: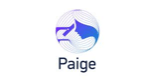 Plenary Address: The Digital Transformation of an Academic Pathology Department: The Memorial Sloan Kettering Experience, 2008-2021
Presenter: Dr. David Klimstra, M.D., Co-Founder and Chief Medical Officer, Paige
Education: Clinical use of AI relies on generalizability and improves pathologists' diagnostic accuracy and efficiency in prostatic biopsy diagnosis
Presenter: Dr. Juan A. Retamero, M.D., Medical Director, Paige
Pre-Conference Workshop: The Power of AI: Activating Partnerships and Enabling Deeper Insights
Presenters: Leo Grady, Ph.D., Chief Executive Officer, Paige, Geoffrey Metcalf, Vice President of Clinical Diagnostics, Flagship Biosciences
Paige will also highlight its product and service offerings at Booth 214, including Paige Prostate, the first AI-based pathology product to receive de novo approval from the FDA.
For more information visit www.Paige.ai
Ferring Pharmaceuticals to Present New Reproductive Medicine Data at ASRM 2021 Scientific Congress & Expo
Ferring Pharmaceuticals today announced that it will be presenting four company-sponsored abstracts at the American Society for Reproductive Medicine (ASRM) 2021 Scientific Congress & Expo.

"We look forward to sharing data at this year's ASRM congress, where leaders will gather to present innovative research dedicated to the advancement of science and to reimagine the practice of reproductive medicine inclusive for all aspiring parents,"
says Patrick Heiser, Associate Vice President, Clinical Development at Ferring Pharmaceuticals. "Ferring's continued leadership in reproductive medicine and maternal health, further underscores our commitment to researching life-changing medicines for every person looking to build their families."
For more information on the meeting, visit asrmcongress.org/
For more information on Ferring visit www.ferringusa.com/
As healthcare advances improve quality of life, so also is the lifespan extended beyond that which has ever been seen. This raises new healthcare issues which are best address using innovations specifically aimed at the unique challenges presented by the aging population.
Ganymed Robotics awarded a €2.5M grant from the European Commission through the EIC Accelerator Program PARIS–(BUSINESS WIRE)–Ganymed Robotics, a developer of advanced software and robotics technologies for orthopedic surgeons, today announces it has secured a €2,5 M grant through the European Innovation Council (EIC) Accelerator program. EIC funding will help Ganymed bring its innovation to the millions of patients suffering from arthritis.

EIC Accelerator, designed to develop and scale up ground-breaking innovations, is the most competitive public funding scheme for deeptech startups in the world, with this year over 2000 companies applying and only 65 winners.
Driven by a growing and aging population, demand for orthopedic surgery is rapidly increasing and the market for TKA is expected to rise from 2.4 million procedures in 2021 to 5.7 million in 2030 in the OECD alone. Orthopedic surgeries are complex, yet 95% are performed without technological assistance, leading to sub-optimal outcomes; patient dissatisfaction rate is above 20%. Ganymed's device is the first compact, ergonomic, and intuitive robot, simplifying, accelerating, and increasing the accuracy of orthopedics.
For additional information: https://www.ganymedrobotics.com/
InterGen Data Announces New Client: Spectrum Healthcare Solutions
InterGen Data to provide "LS/LE" Life Stage and Life Event data to Spectrum Health Solutions to help company analyze, plan, educate, and hire practitioners for aging U.S. population. Spectrum will utilize InterGen Data's predictive data to analyze and identify when their patients are likely to have Chronic Illnesses occur, what they might be, and how much they are projected to cost. Spectrum will further use InterGen's data to help them assess new patient populations as they expand their services into new geographies.

"By 2030, the CDC estimates that 74 million Baby Boomers will be over the age of 65. This means that there will be a huge uptick in Critical Illness needs and costs," said InterGen Data. "Simply put, there aren't enough nurses, experienced or not, to manage the volume of people who will need any level of medical care,"
said Stan Thomas. "No matter how you try to do the math, the US isn't properly prepared, but with the help of InterGen Data's predictive modeling, we feel that we will be better able to help those most likely to need additional healthcare,"
Visit Intergendata.com for more information.
A recent explosion of innovations relating to mental health and mental wellbeing can be attributed to an inward-looking movement during pandemic lockdowns. However, the problem has always been there, and we hope that this recent focus will begin to address issues with accessibility and elimination of stigma for people who can benefit from these innovations.
LifeSpeak Acquires ALAViDA to Deliver Virtual, Evidence-Based Substance Use Support to Millions of People Around the World
Leader in Mental Health and Total Wellbeing Education Bolsters Behavioral Health Platform Offerings with Addition of SaaS-Based Cognitive Behavioral Therapy Platform. LifeSpeak Inc. the mental health and total wellbeing educational platform for employee and customer-focused organizations, today announced it has entered into a definitive agreement and completed the acquisition of ALAViDA Health Ltd. ("ALAViDA"), a virtual SaaS-based provider of cognitive-behavioral therapy (CBT) health solutions for Substance Use Disorders (SUD).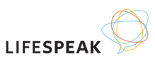 "One-third of workplace mental health issues are substance use challenges, but the associated stigma often prevents people from coming forward to seek the treatment or care they need. Business leaders have developed an elevated awareness of mental health issues and SUD in the workplace, and they now understand it is critical for people facing these challenges to have access to high-quality, confidential tools that can support them on their journey of behavioral change," said Michael Held, CEO and founder of LifeSpeak.
To learn more visit www.LifeSpeak.com
Optimity Launches Partnership with INGUARD to Provide Technology to Improve Health and Wellness
Optimity Inc., a ​​mission-driven technology company that improves the health, wealth and longevity of its users, is announcing a partnership with INGUARD, an Indiana-based insurance and risk management firm that is licensed in all 50 U.S. states. Under the agreement, Optimity will provide INGUARD customers access to its services that utilize gamification and behavioral science to improve and promote all aspects of healthy living and well-being.

"We are excited to work with a company like INGUARD that shares our goal of improving health and wellness," says Jane J. Wang, founder and CEO of Optimity Inc.
"By leveraging our platform, we know their customers will see the benefits of rewarding healthy smart choices on their physical, mental and financial well-being. We are life-optimizers, where we not only add years to member's lives using gamification and incentives, but also life to their years!"
Learn more here: https://www.myoptimity.com/
Mental Health; Apps: Noom Announces Noom Mood – A New Program Aimed at Reducing Stress and Improving Mental Wellness
Leading digital health platform applies its expertise in behavior change to expand its offerings for mind and body health.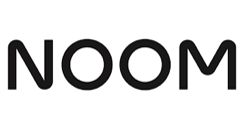 "A stress management product has been a top request from our Noom community," said Saeju Jeong, Noom co-founder and CEO.
"As awareness grows around the importance of mental well-being for living a healthy and happy life, Noom Mood fills an urgent gap for those who want to improve their relationship with stress. The program is easy to use any time, anywhere, building users' confidence and empowering them to take control of their health. Expanding our platform to include Noom Mood is a big step toward leveraging our behavior change expertise across the health spectrum while delivering increased value to our customers."
Visit www.noom.com/mood for more information.
Scotland Becomes First Country in the World to make Digital Therapeutics for Anxiety and Insomnia Available Nationally
Through an expanded relationship, NHS Scotland will offer Big Health's digital therapeutics for anxiety and insomnia to all adults, providing more than five million people access to cognitive behavioral therapy. The Scottish Government today announces that all adults living in Scotland have access to Daylight and Sleepio, Big Health's digital therapeutics for anxiety and insomnia, as part of their NHS services.

Mental Wellbeing and Social Care Minister Kevin Stewart said: "Digital technologies have massive potential to help people manage and support their mental health in a way that feels right for them. We are working with NHS Scotland to combine traditional in-person services with technology enabled solutions, allowing us to reach people with the right treatment at the right time."
Disclaimer
In the UK, Sleepio and Daylight are CE marked medical devices available for the treatment of Insomnia Disorder and Generalized Anxiety Disorder, respectively.
Many large companies and academic institutions have long recognized that giving back to the communities in which they operate, as well as globally, make for good citizenship. We will highlight these efforts where they fall within the remit of Innovation Express.
Northwell Health Sends Global Health Team to Fight COVID in Barbados
A COVID-relief team from Northwell Health just returned from a seven-day medical mission to Barbados. The team was deployed to the island nation from September 30 to October 6 to assist overburdened clinicians who are fighting a crippling second wave of COVID.
With the introduction of the more contagious Delta variant and a population struggling with vaccinations, COVID-19 has made the destination a literal hot-spot, prompting the Centers for Disease Control and Prevention to place Barbados as a Level-4: Very High warning for travel on October 4.
A situation that starkly resembles Italy's first wave, the Bajan culture of multi-generational households contributes to the spread of the disease, making home isolation nearly impossible.

"Like many other countries struggling with human resources, there big thing is workforce, workforce development and medical expertise," Dr. Cioe Peña explained. "We're excited to offer tele-medicine and tele-emergency medicine at a moment's notice."
Dr. Peña also says the domestic benefit to the Caribbean neighborhoods in New York City is a core tenant to CGH's overall strategy.
"By developing these relationships, and visiting these nations, our providers learn their cultural values and customs, which translates to better, compassionate care back in the U.S.," he explained. Northwell Health established the CGH in July 2019 with a vision to position Northwell Health as a global leader in healthcare and education. The Center focuses on developing programs to pursue health equity in education and practice, both locally and globally.
Read more here: https://www.northwell.edu/news/the-latest/fighting-covid-abroad-northwell-deploys-global-health-team
Pathology Visions 2021 Conference
October 17-19, 2021. MGM Grand in Las Vegas, Nev. from, and hosted by the Digital Pathology Association.
For addition information and to register for Pathology Visions 2021, please visit: https://digitalpathologyassociation.org/pathology-visions-conference
Axe-con 2022
March 15-17, 2022. Virtual.
Axe-con 2022 is an open and inclusive digital accessibility conference welcoming developers, designers, business leaders and professionals of all levels to a unique event focused on building, testing, and maintaining accessible digital experiences.
Sir Tim Berners-Lee, distinguished computer scientist and inventor of the world wide web, will deliver the keynote address, sharing his insight on empowering the web to work for all users. Joining Berners-Lee at axe-con 2022 are prominent figures across the digital accessibility industry including:
Preety Kumar, CEO and founder of Deque
Seth Godin, entrepreneur and bestselling author
Liz Jackson, founding member of the Disabled List
The axe-con 2022 call for speakers will remain open until 5:00PM PT on Friday, October 29th, 2021, and Deque will notify speakers about the status of their submission by November 29th, 2021.
Register for free here: https://www.deque.com/blog/save-the-date-for-axe-con-2022/
Credit Suisse 30th Annual Virtual Healthcare Conference
November 8th-11th,2021; Virtual.
This year has been another volatile one for the Healthcare sector as questions around topics such as US drug pricing, the evolving role of the "middlemen" in the pharmaceutical supply chain, and M&A/vertical integration have been top of mind for investors throughout the year. We aim to focus our conference on helping investors address these and other complex challenges facing the healthcare sector.
Find out more here: https://www.credit-suisse.com/microsites/americas/annual-healthcare-conference/home.html
5th Annual ConVerge2Xcelerate 2021 Symposium (#ConV2X)
November 9 – 11, 2021. Virtual.
ConV2X 2021 is the acclaimed health technology modernization symposium focusing on health policy, telehealth, blockchain and artificial intelligence and connectivity in a refocused healthcare market. It is the premier destination community identifying new and cost-effective paths forward through real world evidence, strategy, operations, research & trends, where healthcare leadership and breakthrough technology providers inspire and guide informed decision making for niche markets in the exploding digital health marketplace.
To understand how technology is empowering peace of mind in the home, sign up for the virtual conference today: http://www.globalhealthcarellc.com/registration/ConV2X/registration.php
Total Health.
November 15th-18th, 2021. Virtual
More than just an event, Total Health is a movement. We Unite CEOs, innovators, disruptors and policy makers to set the roadmap for a system of full access and health equity.
https://reutersevents.com/events/healthcare/?gclid=CjwKCAjwk6-LBhBZEiwAOUUDp7KHUiy2kLwwKjaeXOh2sQ9Ka1ii95Jb6wBJtGor9CJVBOSHC9qmzBoC4MwQAvD_BwE
The Life Science Women's Conference (LSWC)
March 1st-2nd, 2022. Tampa, FL, USA.
The Life Science Women's Conference (LSWC) creates an environment where women working or desiring to work in all areas* of life science** companies and academia can gather to network and collaborate with other women with regard to entrepreneurship, professional development, inspiration, funding, career enhancement, scientific and technical updates . By identifying and working together to remove some of the obstacles that women working in the life sciences encounter, we can alleviate some of the human resource and talent shortage that these industries face, as well as help ensure that women can reach their full potential. Men are also welcome.
The Digital Health Industry Event
March 6th-9th, 2022. Miami Beach, FL, USA
Ready to transform digital healthcare?
When innovators and visionary leaders join forces, they create new solutions to today's challenges and drive us to a stronger future. That's why CHIME and HLTH, two trusted partners at the leading edge of healthcare and technology, have developed an unparalleled new opportunity to launch those game-changing conversations.
The 15th Health Disparities Conference
March 30th -April 1st , 2022. New Orleans, LA, USA.
The 2022 conference is titled Interprofessional Approaches to Mitigating Health Disparities: A Paradigm Shift
https://the1joshuagroup.com/xula/
ICHDDHD 2022: 16. International Conference on Health Disparities, Disability and Healthcare Disparities
May 23rd-24th, 2022. Vancouver, Canada
International Conference on Health Disparities, Disability and Healthcare Disparities aims to bring together leading academic scientists, researchers and research scholars to exchange and share their experiences and research results on all aspects of Health Disparities, Disability and Healthcare Disparities. It also provides a premier interdisciplinary platform for researchers, practitioners and educators to present and discuss the most recent innovations, trends, and concerns as well as practical challenges encountered and solutions adopted in the fields of Health Disparities, Disability and Healthcare Disparities
https://waset.org/health-disparities-disability-and-healthcare-disparities-conference-in-may-2022-in-vancouver
The European Health Tech Innovation Week 2022
May 2022, multiple European locations and virtual.
EHTIW solves the problem of cost-effectively discovering and meeting the most important partners you need to achieve business success. An engaged, European business community of health-tech innovators, investors, doctors, hospital leaders… from the world's largest pharma companies; to the newest start-ups; to 100,000+ in between.
https://www.giant.health/european-health-tech-and-innovation-week
14th Asia Pacific Global Summit on Healthcare.
November 14th-15th, Osaka, Japan.
Future innovations in healthcare IT, big data in particular, will focus on the aggregation and transformation of patient data into actionable knowledge that can improve patient and financial outcomes.
https://healthcare.global-summit.com/events-list/healthcare-innovation