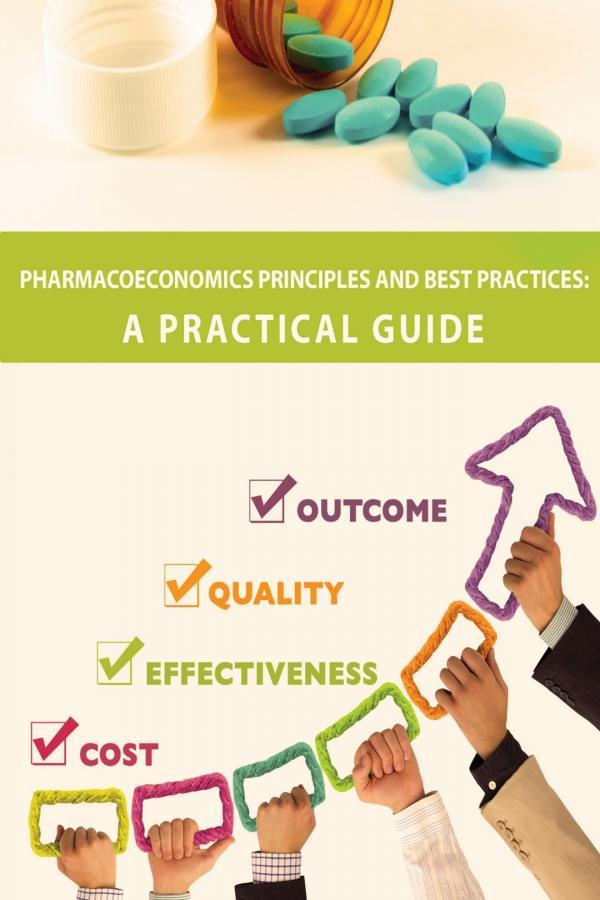 Pharmacoeconomics Principles and Best Practices: A Practical Guide
Published: October 29, 2020
Pharmacoeconomics Principles and Best Practices: A Practical Guide is the product of collaborative efforts among multidisciplinary experts from different healthcare sectors. The Guide tackles many practical issues related to pharmacoeconomics that are of great importance to healthcare providers, policy and decision makers, and healthcare leaders. We hope the readers will find the Guide beneficial, and we welcome any feedback or comments.
Editors:
·         Abdul Rahman Jazieh, MD, MPH
·         Francisco Nuno Rocha Goncalves, PhD
·         Laszlo Gulacsi, PhD
·         Nada Abu-Shraie, PharmD
·         Omar Da'ar, PhD
1. Introduction to Health Economics and Pharmacoeconomics 
Omar Da'ar
2. Models of Pharmacoeconomic Analysis
Omar Da'ar
3. Assessments of Healthcare Costs
Bander Balkhi, Ali Alhammad, Laszlo Gulacsi
4. Guidelines for Pharmacoeconomic Evaluations
Hana Al-Abdulkarim, Zsombor Zrubka
5. Optimization of Healthcare Expenditures at a National Level
Ahmed Hamdan Al-jedai, Hajer Yousef Almudaiheem
6. The Pharmacy and Therapeutics Committee
Nada Abu-Shraie
7. The Formulary Management System
Nada Abu-Shraie
8. The Drug Evaluation Process: Clinical Evaluation
Laila Carolina Abu Esba
9. Quality Improvement and Medication Utilization Review Process. 
Mansoor Ahmed Khan, Abrar Al-Subhi, Eman Youssif, Sherin Ismail
10. Access to Quality Therapeutics in Cancer Care - Physician's Perspective
Khalid AlSaleh, Nazia Sadaf
11. Role of Pharmaceutical Companies in Pharmacoeconomics
Francisco Nuno Rocha Gonçalves, Muneera Al Majed
12. Generic Medications
Hani Al Hashmi, Hamdi ElSoudi