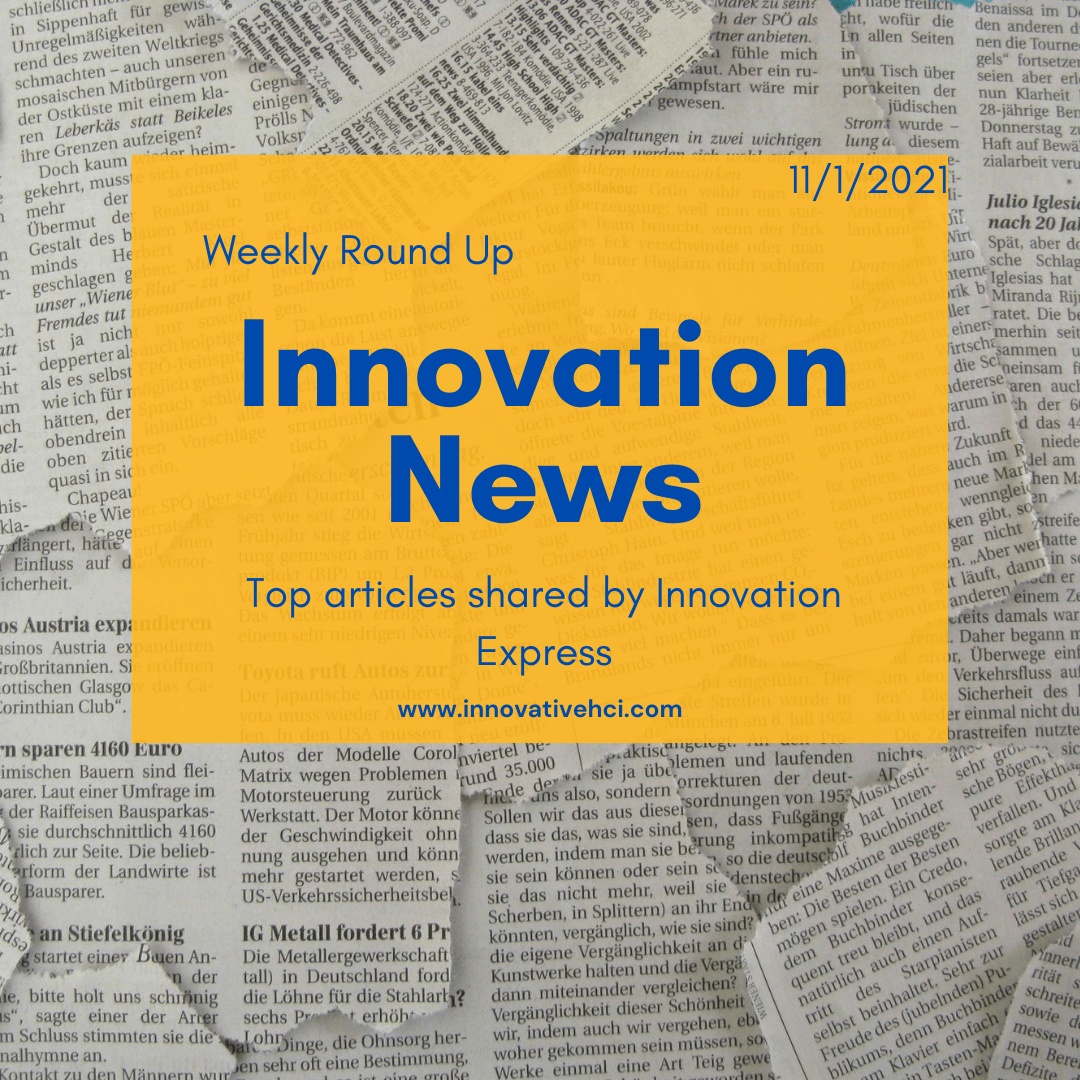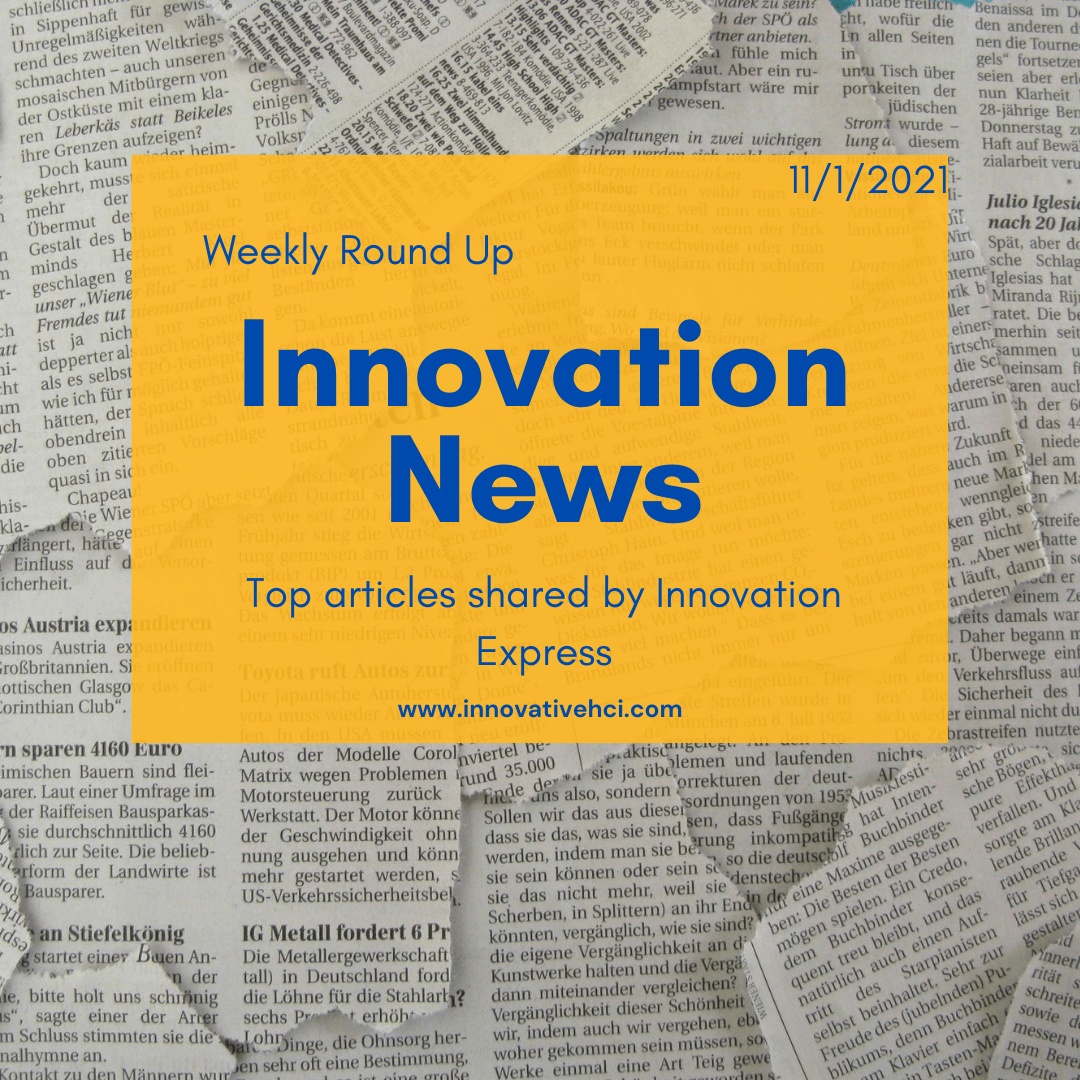 Mid-October marked the final week of Hispanic Heritage month, so we have included a list of open Clinical trials specifically targeted toward innovations in healthcare affecting the hispanic community. We are now into November already which is officially National North American Indian Heritage Month (among several unofficial awareness months), so look for featured articles and highlights coming up.
We will be relaunching Innovation Express Quarterly issues later this month, and have sone exciting articles to share with you! Follow us on social media to get notifications on upcoming content! @InnoXpress
This week, serving communities as far afield as Africa and Romania, and also community outreach to serve local US communities. It is heartening to see large corporations and pharma companies investing in locally and globally underserved communities. Did you know that children are considered an underserved community? The majority of drugs and devices are designed with adult end-users in mind.
Announcement at kENUP Roundtable: BioNTech Plans mRNA Facility in Africa in Mid-2022
BioNTech signs Memorandum of Understanding with Rwandan Government and the Institut Pasteur de Dakar. Construction is planned to be initiated of the first mRNA manufacturing facility in Africa in mid-2022. This first manufacturing facility will become a node in a decentralized and robust African end-to-end manufacturing network

"Together, we will work on developing a regional manufacturing network to support the access to vaccines manufactured in Africa, for Africa. Our goal is to develop vaccines in the African Union and to establish sustainable vaccine production capabilities to jointly improve medical care in Africa"

Ugur Sahin, M.D., CEO and Co-founder of BioNTech.

More information can be found at www.kenup.eu
Advanced Bionics Receives 'Hearing Technology Innovator Award' for SKY CI M in the Cochlear Implants Category
Sky CI Marvel is the world's first dedicated sound processor for children
Advanced Bionics, a global leader in cochlear implant technology, announced today that it has been recognized with a Hearing Technology Innovator Award for its SKY CI™ M sound processor by Hearing Health & Technology Matters for its technological innovation and achievement in the hearing industry.

"We're honored to be recognized with this industry award. Advanced Bionics' SKY CI M is a cochlear implant industry first which acknowledges that children are not small adults. Children's listening needs, wearing requirements and daily listening situations are different from those of adults"

Victoria E. Carr-Brendel, Ph.D., GVP, Sonova Group and President of Advanced Bionics.

The Hearing Technology Innovator Awards™ is an annual international awards program whereby Hearing Health & Technology Matters recognizes and celebrates innovation within the hearing industry.
Learn more at https://hearinghealthmatters.org/hearing-technology-innovator-awards/
Loomis Sayles Announces The Fuss Family Mental Health Initiative
Loomis, Sayles & Company is proud to announce The Fuss Family Mental Health Initiative, a philanthropic and community service initiative aimed at tackling the mental health crisis facing young people in our most under-resourced communities.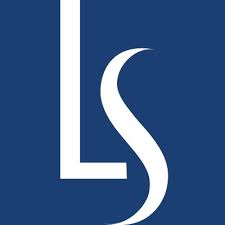 "Mental health challenges are among the most significant hurdles young people face today, particularly in the wake of a global pandemic. We are proud to raise awareness through The Fuss Family Mental Health Initiative and thrilled to partner with some of the incredible organizations making a positive impact throughout Boston and cities where our employees work and live."

Kevin Charleston, Loomis Sayles chairman and chief executive officer.
Motorola Solutions to Deploy Nationwide Digital Radio Network for Romania's Emergency Services
Investment will modernize public safety communications and enhance collaboration between agencies across the country
The new digital radio technology will support all police, fire, ambulance and national security services with trusted, reliable communications that will enhance collaboration across front line teams as they serve and protect the country's 21 million citizens every day.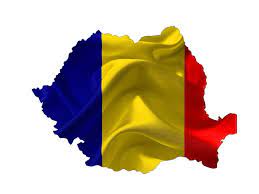 "Communications technology is a critical ally for first responders. Every day they face situations where every second counts and they must be able to collaborate instantly and easily. Our TETRA communication solutions are proven and trusted by public safety agencies worldwide and this network will support Romania's emergency services in their mission to deliver the highest levels of public safety."

Mark Schmidl, senior vice president, Motorola Solutions.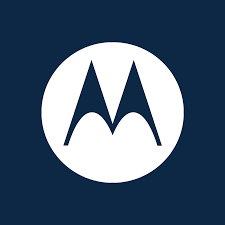 Motorola Solutions will also provide 24/7 technical support, maintenance, repair and services. As a trusted partner of public safety organizations in Romania for over 25 years, Motorola Solutions has also recently rolled-out body-worn camera and communications deployments with the Romanian Police, Romanian Border Police and Romanian Ministry of Internal Affairs.
Learn more at www.motorolasolutions.com
AstraZeneca Awards 30 Nonprofit Organizations through the ACT on Health Equity Community Solutions Challenge to Actively Address Health Disparities
In its inaugural year, this challenge demonstrates one part of AstraZeneca's long-term commitment to identify and invest in solutions to advance health equity in partnership with the external community.
Recipient organizations from all across the country will deliver programs that take a community-based approach to improve local health outcomes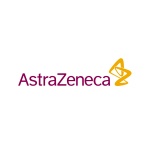 "AstraZeneca is committed to advancing health equity in the US and we realize that this can only be done in partnership with local community leaders. The Community Solutions Challenge is a deliberate addition to our giving strategy which we believe is fundamental to achieving greater impact. We must work together at the community level in our schools, homes and communities to address the factors that contribute to inequities"

Martha Orzechowski, Head, US Advocacy & Alliance, Corporate Affairs
For more information, please visit www.astrazeneca-us.com and follow the AstraZeneca US blog.
Often times the barrier to receiving timely and appropriate healthcare is not that the technology or therapy does not yet exist rather that is is difficult to access for a number of reasons, including socioeconomic status, geography, language and lack of support. Sometimes the innovation is not in the treatment itself, but in making it more accessible to those populations.
Population Health Partners With Ready Responders
Ready Responders offers on-demand healthcare services for non-emergent medical care, continuity of care for patients discharged from an acute facility and more longitudinal care for patients with complex or chronic conditions.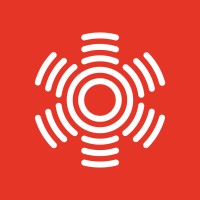 Ready Responders brings healthcare to patients' homes through its unique combination of telehealth and in-person services, delivered by trained healthcare professionals. The company serves patients in multiple cities, including New York, Las Vegas, Washington, D.C., New Orleans and Miami.
"Partnering with Ready Responders is another important part of the Population Health platform as it provides the right site of care to members in the safety and comfort of their home instead of going to the emergency room"
said Bob Grant, President, SelectQuote. 
Impremedia launches Estar Mejor, the only Wellness website in Spanish for the Hispanic community in the United States
Impremedia, the leading Hispanic news and information company, launches Estar Mejor, the only digital publication on Wellness in Spanish, aimed at the Hispanic community living in the United States.

"Reports show that Hispanics are increasingly concerned about their physical and emotional well-being. Despite that fact, there's no digital publication catering to the needs of the Latino community: Estar Mejor will help to fill that gap. Estar Mejor is just another step in our mission of continuing to provide quality content targeted to the interests of different audiences in the United States"

Iván Adaime, CEO of Impremedia.

Amazon Brings Alexa to Senior Living Communities and Healthcare Systems with Alexa Smart Properties
Senior Living and Healthcare providers can now easily deploy Alexa experiences designed to keep residents and patients connected, informed, and entertained—and improve care team productivity.

 "We're excited to extend the experiences customers already love to senior living communities and healthcare systems, and give providers new ways to save time and personalize care for their patients and residents."
Liron Torres, Head of Alexa Smart Properties, Amazon.
AtriCure to Participate in Upcoming Investor Conferences Local Interest!

AtriCure, Inc., a leading innovator in surgical treatments for atrial fibrillation (Afib) and left atrial appendage (LAA) management, today announced that the company will be participating in upcoming investor conferences.
Interested parties may access a live audio webcast of the presentation by visiting the "Investors" section of the company's website at
There are still some aspects of women's health that have remained under-addressed, both in terms of research and provision of healthcare. One way to mitigate this in the future is to encourage women, and other underrepresented youth to participate in innovative contributions to healthcare and have an active voice in product and trial design.
Diabetes and Femtech Intersection – Tidepool Receives AWS Financial Support for Tidepool Period Project
Tidepool Period Project Will Expand Ecosystem of Open Source Software Solutions and Address Unmet Needs of People with Diabetes Who Menstruate

Tidepool launched The Tidepool Period Project in February 2021 in response to a lack of data around the impact of menstruation on diabetes management. The Tidepool Period Project intends to develop tools to support evidence generation on the relationship between glycemic variability and the menstrual cycle in an effort to support insights and clinical guideline development to ease a long-standing burden for both patients and clinicians.
"There are so many opportunities to address the unmet needs of people with diabetes who menstruate. Whether it's improved visualizations of menstrual cycle data aligned with diabetes device data, educational resources for providers and patients, or supporting comprehensive and innovative research efforts across the diabetes community, Tidepool is eager to take on these challenges and deliver on our mission to make diabetes data more accessible, meaningful, and actionable with the added context of menstrual cycle data."
Kelly Watson, VP of Product and User Experience.
Women and STEM: Harnessing the Great Reevaluation
New MetLife survey offers insights for top tech leaders to attract women into STEM at third annual Triangle Tech X conference. After more than 18 months of experiencing impacts on their careers due to the COVID-19 pandemic, many women are now planning a return to the workforce, according to a new MetLife survey. 

"It's more important than ever that organizations – particularly those in STEM – offer the solutions that help women succeed. MetLife has a longstanding commitment of doing just that, promoting gender equity through programs like technical internships, trainings, and peer-to-peer mentoring – all of which aim to equip women in the workforce with the skills they need in demand areas."

Bill Pappas, executive vice president and head of Global Technology and Operations at MetLife
For more information, visit www.metlife.com
ComEd Fills Tuition Gap for 10 Local Engineering Students Pursuing STEM Careers
Illinois Tech and UIC students are latest group of ComEd Scholars to receive financial support, mentoring and internship opportunities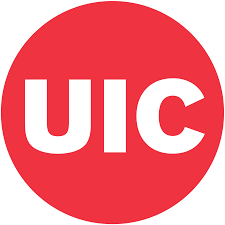 To promote equity in higher education and STEM, and a workforce that reflects the diverse communities it serves, ComEd will provide scholarships that fill the tuition gap not covered by financial aid to 10 Chicagoland students pursuing engineering. These students make up the 2021 ComEd Scholars class and attend Illinois Institute of Technology (Illinois Tech) and University of Illinois at Chicago (UIC)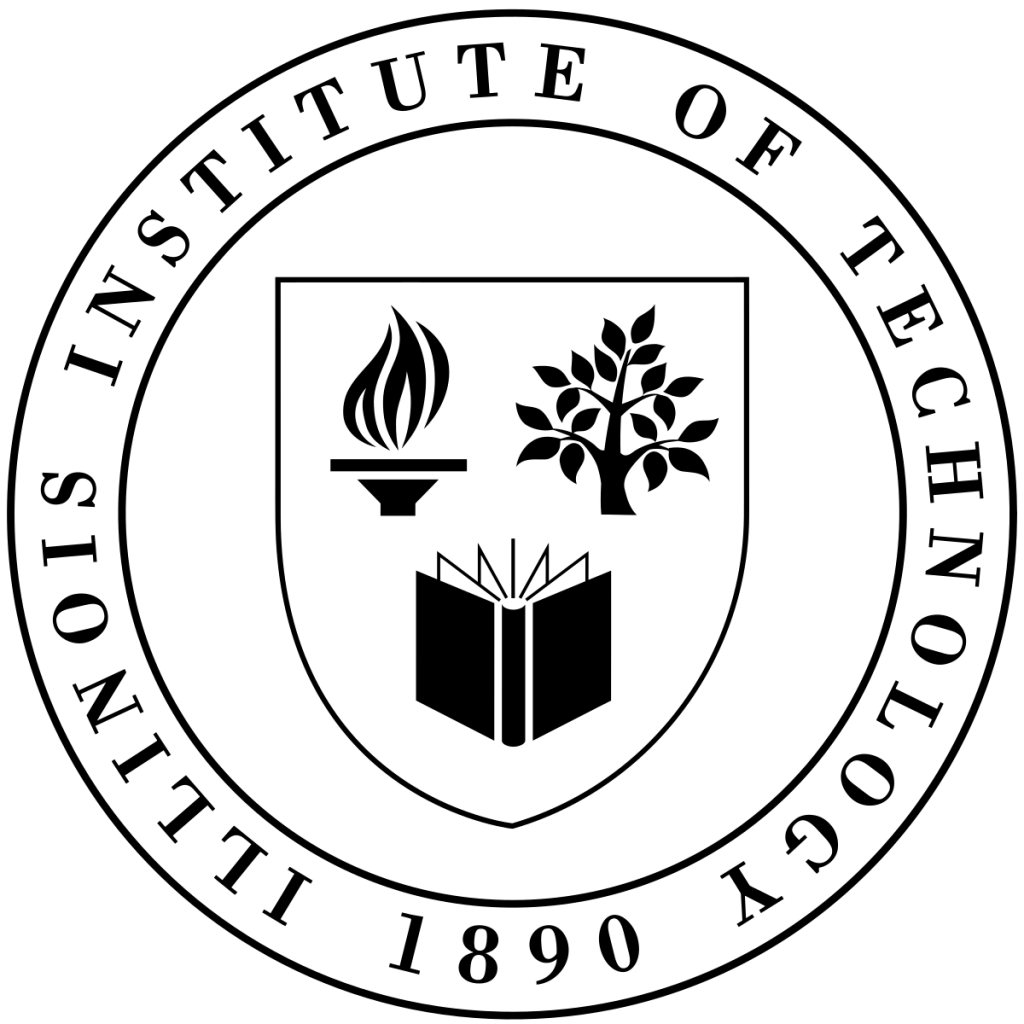 "The past year has been incredibly difficult. We hope that our support can enable these wonderful students and leaders of the future to receive the education necessary to create innovative change in their fields and inspire their communities and future generations to come."

Michelle Blaise, ComEd's senior vice president of technical services and an Illinois Tech mechanical engineering alumna.
Doctor Radio's Dr. Marc Siegel Featured at Pepperdine Graziadio Future of Healthcare Symposium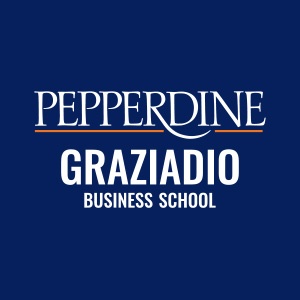 Pepperdine Graziadio Business School will virtually host its 6th Annual Future of Healthcare Symposium on November 4, 2021.
The Future of Healthcare Symposium, High Impact Healthcare, will explore the ever-evolving healthcare industry, highlight disruptive technologies, and showcase areas of opportunity to improve innovations and overall health and financial outcomes. The symposium brings together healthcare experts and professionals to share their personal insights, lessons learned from COVID-19, and future trends in the healthcare industry.
Where: This year's event will take place online.
to register and view the full agenda, click here.
https://engage.pepperdine.edu/s/lt-event?id=a2n4N0000023GZNQA2
Don't forget to keep up with all the relevant meetings on our calendar here:
https://calendar.google.com/calendar/u/5/r?tab=ic
NIMHD Lauds New Awards on Innovative Health Disparities and Health Equity Research
By Eliseo J. Pérez-Stable, M.D., Director, National Institute on Minority Health and Health Disparities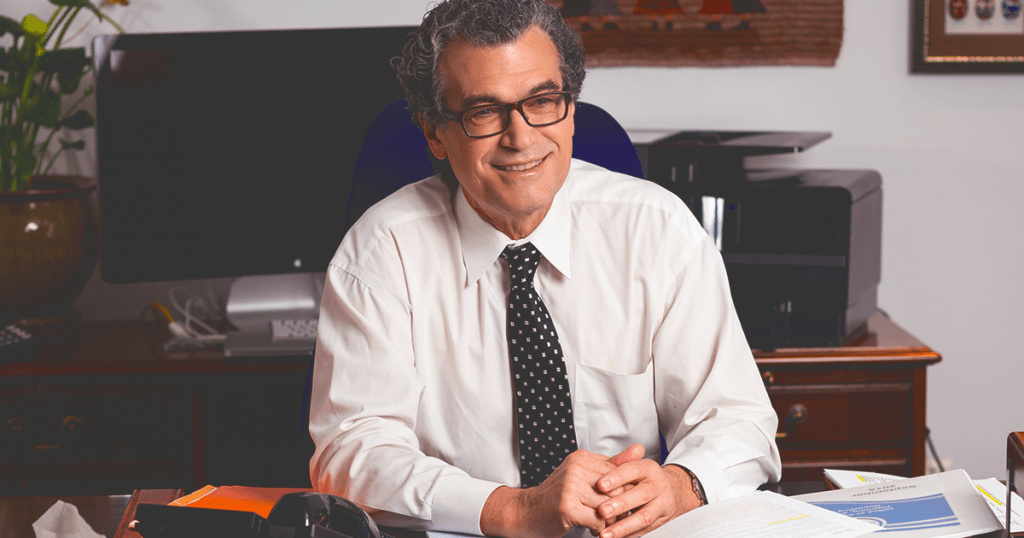 We at the National Institute on Minority Health and Health Disparities are excited and proud to be a part of the Transformative Research to Address Health Disparities and Advance Health Equity initiative, a new effort coordinated by the NIH Common Fund. This new set of 11 grants provides roughly $58 million over five years to support innovative, creative translational health disparities research projects across the country. This new initiative speaks directly to NIMHD's mission to improve minority health, reduce health disparities, and promote health equity, and encourages bold new solutions to solve enduring problems.
See more about the research ongoing at this institute here.
https://nimhd.blogs.govdelivery.com/2021/10/18/nimhd-lauds-new-awards-on-innovative-health-disparities-and-health-equity-research/
HDPulse — An Ecosystem of Minority Health and Health Disparities Resources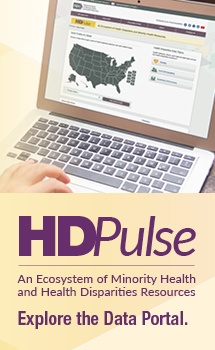 HDPulse, NIMHD's new online resource, consists of two easy-to-use portals: the Data Portal and, coming soon, the Intervention Portal. The Data Portal will facilitate identifying, tracking, and studying issues related to health disparities. The Intervention Portal will offer evidence-based interventions to improve minority health and reduce health disparities.
FOCUS ON: Hispanic populations. Several  studies involve new approaches or improved access to mental health resources.
Mental Health Disparities in Spanish Speaking Latina Breast Cancer Patients.
Stanford University, Palo Alto, California, United States, 94305
Contact: Olivia Tigre, MPH    650-726-9907    otigre@stanford.edu   
VALES+Tú: Targeting Psychosocial Stressors to Reduce Latino Day Laborers (LDL) Injury Disparities
The University of Texas Health Science Center at Houston, Houston, Texas, United States, 77030
Contact: Maria Eugenia Fernandez-Esquer, MD    (713) 500-9657    Maria.E.Fernandez-Esquer@uth.tmc.edu  
Computer Assisted Family Intervention to Treat Self-Harm Disparities in Latinas and Sexual/Gender Minority Youth
Institute for Individual and Family Counseling, Coral Gables, Florida, United States, 33146
Contact: Maite Mena, Psy.D.    305-284-8852    mmena@miami.edu 
Delivering Church-based Interventions to Reduce Stigma and Mental Health Treatment Disparities Among Latinos
RAND, Santa Monica, California, United States, 90401
Contact: Eunice C Wong, PhD    310-393-0411 ext 6389    ewong@rand.com 
Randomized Trial to Reduce Mental Health Disparities in Latina Immigrant Women
Casa Latina, Seattle, Washington, United States, 98144
Contact: Marcos Martinez 206-686-2620 marcos@casa-latina.org
El Centro de la Raza, Seattle, Washington, United States, 98144
Contact: Estela Ortega    206-957-4613    eortega@elcentrodelaraza.org
Other topics include end-of-life care, caregiver assistance, pain management, substance abuse support, literacy and child asthma.
Goal Oriented Activity for Latinos With Spine Pain (GOALS)
Family Health Centers of San Diego, San Diego, California, United States, 92103
Contact: Jason Van Dyke, PT 619-798-3621 jasonvd@fhcsd.org
SDSU HealthLINK Center, San Diego, California, United States, 92182
Contact: Yessenia A Hernandez, MPH    619-540-0238    yzepeda@sdsu.edu   
A Hybrid Effectiveness Implementation Study of Latino/a Alcohol and Drug Users (CAMI-HI)
Boston Medical Center, Boston, Massachusetts, United States, 02215
Christina S Lee, PhD 617 353 1415 leecs@bu.edu
Literacy Promotion for Latinos Study
Rutgers Robert Wood Johnson Medical School, New Brunswick, New Jersey, United States, 08901
Jennifer Hemler, PhD, 732 235 7875hemlerje@rwjms.rutgers.edu
Impact of the Therapeutic Alliance on Reduction of Disparities in Latino End-of-Life Cancer Care
Columbia University Irving Medical Center/NYP, New York, New York, United States, 10032
Contact: Ana I. Tergas, MD 212-310-3410 ait2111@cumc.columbia.edu
CuidaTXT: a Text Message Dementia-caregiver Intervention for Latinos (CuidaTXT)
University of Kansas Medical Center , Kansas City, Kansas, United States, 66103
Contact: Elisabeth Pauley    913-588-0980    epauley2@kumc.edu
Stress and Treatment Response in Puerto Rican Children With Asthma (STAR)
UPMC Children's Hospital of Pittsburgh, Pittsburgh, Pennsylvania, United States, 15224
Contact: Elizabeth Hartigan, RN 412-692-7060 elizabeth.hartigan@chp.edu
Behavioral Sciences Research Institute, University of Puerto Rico, San Juan, Puerto Rico, 00936
Contact: Glorisa Canino, PhD 787 754-8624 glorisa.canino@upr.edu