Stanford Health Care earned a Most Wired award for the use of digital technology that reduces costs, improves patient safety and experience, and enhances access to care.
The Digital Health Most Wired Program issues scores to health care organizations based on their responses to a survey about the technology they use, how pervasive its use is throughout the organization, and how inventive the technology is. The program's mission is to encourage the use of technology to improve health around the globe.

Stanford scored a 9 out of a possible 10, showing their commitment to developing and implementing effective digital health strategies to address healthcare accessibility disparities worldwide.


Deep Lens and Pacific Cancer Care Enter Strategic Partnership to Improve Clinical Trial Matching for Oncology Patients. "Pacific Cancer Care already has an extremely comprehensive clinical research program – they've been the first site to offer access to certain therapies via clinical trials and they place great importance on the role that clinical research plays in the overall acceleration of our knowledge and treatment of cancer" said Simon Arkell, president and co-founder at Deep Lens.

Application of AI to potential oncology trial participants is a game-changer, With the increasing application precision oncology, it is vital to be able to quickly identify the right patient for the right trial.
Limbix' digital therapeutic cuts depression symptoms in young people Limbix is moving ahead with plans to file for FDA approval of its SparkRx digital therapeutic (DTx) for adolescents with symptoms of depression after reporting positive results in a clinical trial.

Due to isolation during the pandemic, and rapidly changing schooling situations, young persons' mental health and wellness has come to the fore as a disparity that must be addressed. Using technology is a great way to reach this population.
SparkRx uses a program of cognitive behavioral therapy (CBT) that is designed to be used alongside treatment by a clinician, and to provide a readily available intervention for young people when access to interpersonal psychotherapy may be limited.

Genentech's Anti-Amyloid Beta Antibody Gantenerumab Granted FDA Breakthrough Therapy Designation in Alzheimer's Disease. Gantenerumab is an investigational antibody in Phase III development for early Alzheimer's disease. Gantenerumab is the first and only anti-amyloid antibody being investigated for subcutaneous administration in late-stage trials for the treatment of AD.
Despite decades of research, there are few, if any, effective therapies for AD on the market. As we get better at early diagnosis of AD, effective treatments are vital to treat this prevalent, burdensome and heartbreaking affliction.
Humanigen Signs Contract With Clinigen for Lenzilumab Managed Access Program in Europe. The program is designed to fulfill requests from healthcare providers for access to lenzilumab, for patients with unmet medical needs. Humanigen, a clinical-stage biopharmaceutical company focused on preventing and treating an immune hyper-response called 'cytokine storm,' announced today it has entered into an arrangement with Clinigen Group plc a global pharmaceutical Services and Products company, to implement a Managed Access Program for lenzilumab ("LenzMAP™").

"We have completed our rolling submission for MAA to the UK's Medicines and Healthcare Products Regulatory Agency, we are preparing our MAA to the European Medicines Agency, and we plan to submit additional data to the FDA to support potential emergency use authorization in the U.S." said Cameron Durrant, MD, Chief Executive Officer, Humanigen.

LenzMAP will enable access to lenzilumab on a case-by-case basis for hospitalized patients with COVID-19 where the treating physician deems there to be no suitable alternatives and where regulations allow. 

We were fortunate to have hosted Dr. Durrant at AHIS2021 where he presented "Shaping opportunity in adversity and advancing patient care". Accessibility for all to novel and effective therapies is vital to combatting, or at least ameliorating the impact of COVID-19 going forward.
Lululemon Launches Centre for Social Impact to Further Advance Equity in Wellbeing
Launch Supports lululemon's Commitment to Invest $75 Million USD into Equitable Wellbeing Programs
by 2025 with an Initial $5 Million USD Investment in Local Grassroots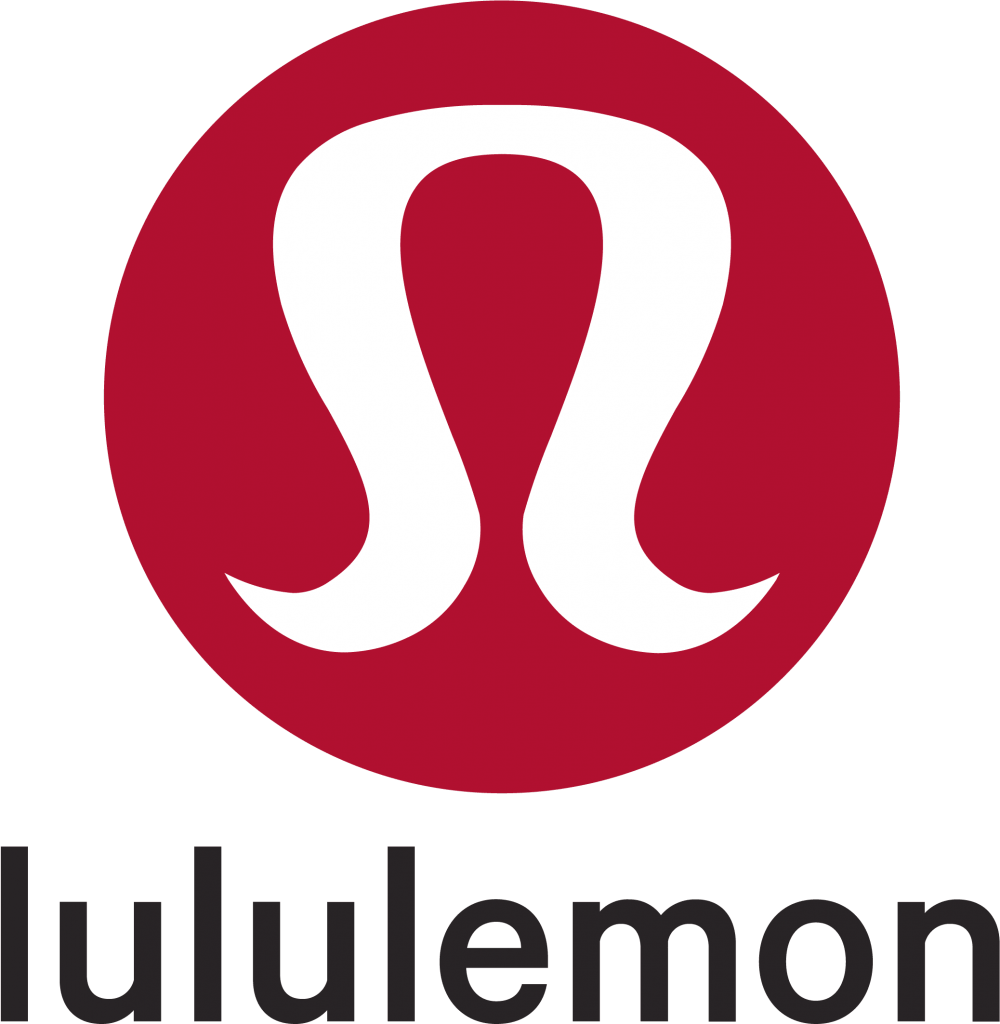 Organizations and Global and National Non-Profits "Through lululemon's Centre for Social Impact, we will leverage our expertise, resources, and communities to advocate for the wellbeing of those most impacted by systemic inequity around the world." Katrina Gay, Chief Development Officer, NAMI said. Read about their initiatives
here.
Lululemon has long been involved in social impact projects and engaged in addressing issues of diversity and disparities in their community outreach programs.
Walgreens Boots Alliance Marks Milestone, Reaches 300 Million Women and Children Through Collaboration with Vitamin Angels WBA and Vitamin Angels commit to serving 500 million by autumn 2025 Walgreens Boots Alliance, Inc. in collaboration with Vitamin Angels, today announced that more than 300 million women and children around the world have received lifechanging vitamins and minerals through their eight-year partnership. The two also announced a new goal: Reaching 500 million women and children by the end of August 2025.

"This milestone with Vitamin Angels is remarkable and exemplifies the commitment we have to the health
and well-being of women and children around the world," said Richard Ellis, vice president, Corporate
Social Responsibility, WBA. "I'm extremely proud of our partnership and the work we continue to do to
help people lead healthier and happier lives." Read the full announcement here.
Another example of big companies giving back to their communities in an impactful way. More of this please!
A roundup of any healthcare news would not be complete without congratulating this year's Nobel Laureates.
Two scientists won the Nobel Prize in chemistry for finding an ingenious and environmentally cleaner way to build molecules — an approach now used to make a variety of compounds, including medicines and pesticides. The work of Benjamin List and David W.C. MacMillan has allowed scientists to produce those molecules more cheaply, efficiently, safely and with significantly less hazardous waste. "It's already benefiting humankind greatly," said Pernilla Wittung-Stafshede, a member of the Nobel panel. Read the full story here.
Two scientists won the Nobel Prize in medicine for their discoveries into how the human body perceives temperature and touch, revelations that could lead to new ways of treating pain or even heart disease. Americans David Julius and Ardem Patapoutian separately identified receptors in the skin that respond to heat and pressure, and researchers are working on drugs to target them. Some hope the discoveries could eventually lead to pain treatments that reduce dependence on highly addictive opioids. But the breakthroughs, which happened decades ago, have not yet yielded many effective new therapies.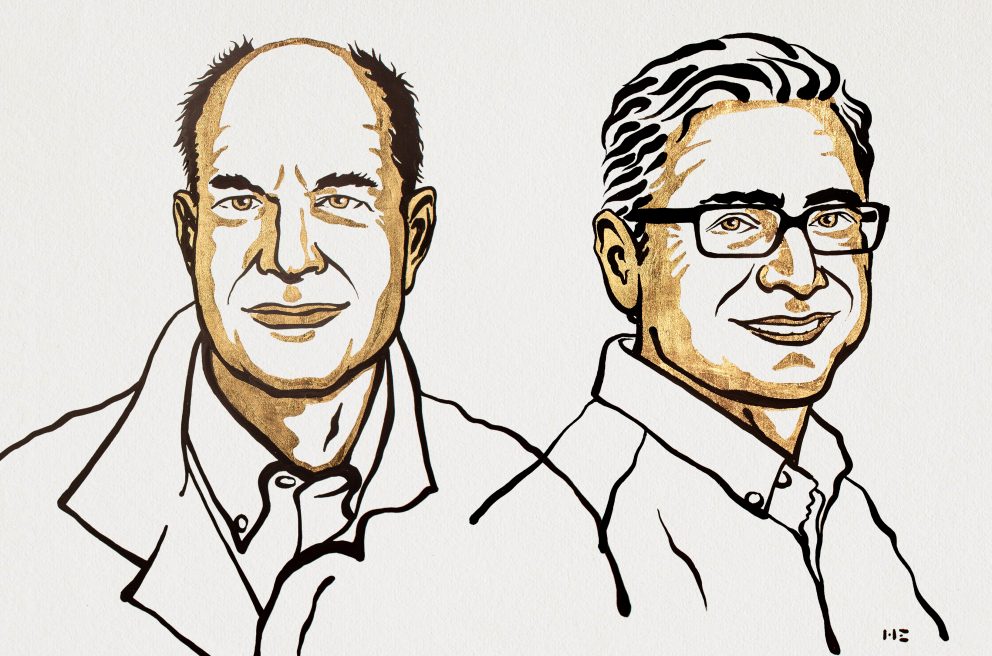 "This really unlocks one of the secrets of nature," said Thomas Perlmann, secretary-general of the
committee, in announcing the winners. "It's actually something that is crucial for our survival, so it's a very important and profound discovery." Read more here.
Any discoveries relating to reducing dependency on opioids would be a real gift to humanity.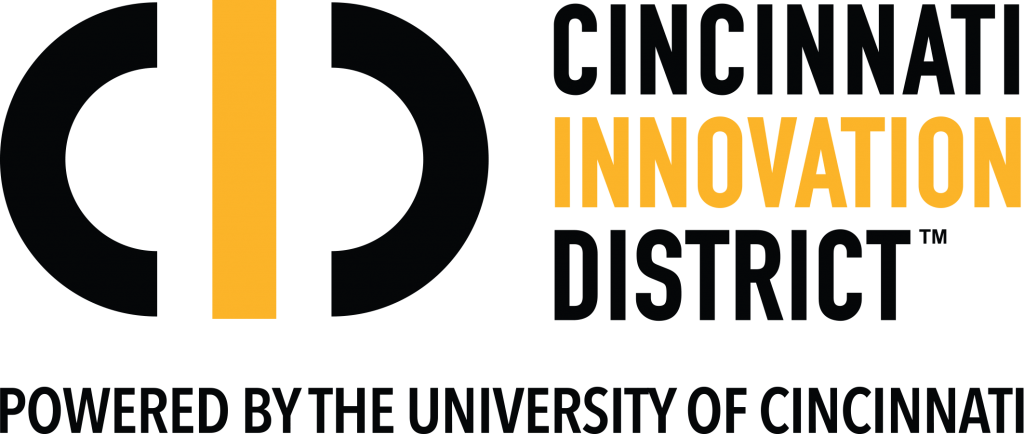 Cincinnati Innovation District announces inaugural advisory council Ohio Lt. Gov. Jon Husted joins national top business brass to guide future growth for the district. While successfully pushing the boundaries of talent transformation and job growth, the Cincinnati Innovation District ® (CID) — Ohio's first purpose-built innovation district — presents a newly formed advisory council of global business leaders who are committed to the economic future of companies in our region. The inaugural council includes distinguished national business leaders, each with a connection to Cincinnati and the state of Ohio, and many of whom are corporate partners in the University of Cincinnati's 1819 Innovation Hub.
See the full announcement here.
Several of the leaders on the advisory board participated in AHIS2021, our recent inaugural summit, including Michael Fisher, outgoing President and CEO of Cincinnati Children's Hospital and Mike Venerable, CEO and managing director of CincyTech.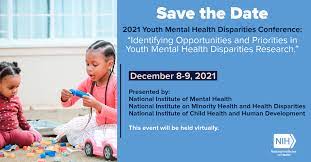 As more details become available, we will keep you informed. Can't attend? Look for a meeting summary in Innovation Express!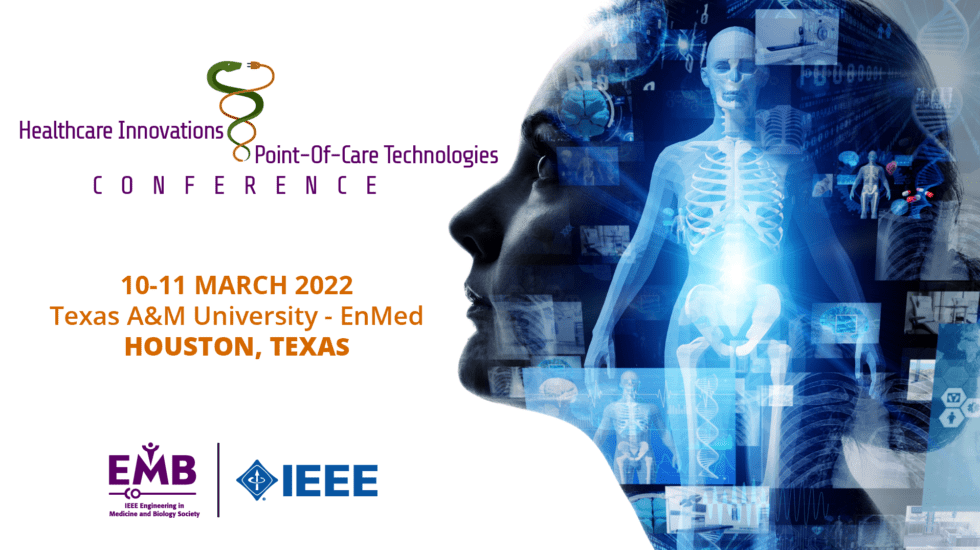 Unmet Clinical Needs Driving Technical Solutions
The seventh annual IEEE EMB Strategic conference will focus on point-of-care technologies (HI-POCT) for healthcare, emphasizing funding opportunities and the
promise and pitfalls of the journey from idea to the patient.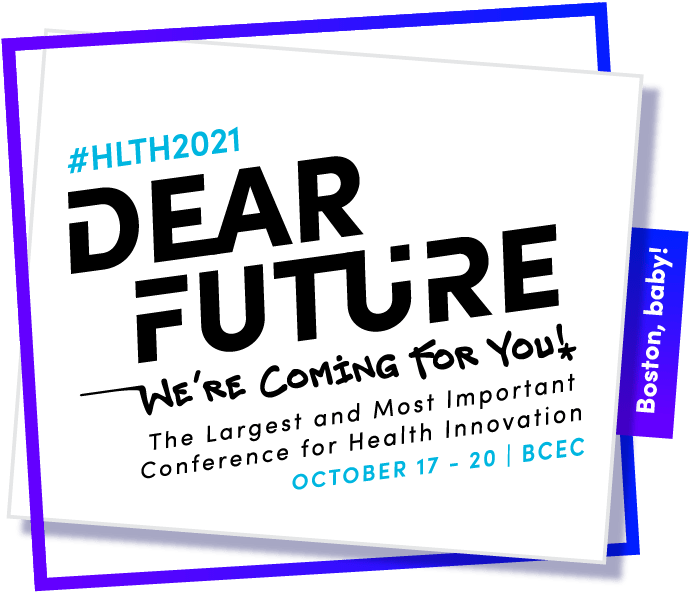 HLTH 2021 is the preeminent event designed for the health industry, bringing together senior leaders to solve healthcare's most pressing problems and realize the most promising opportunities to create health's future.
See their agenda here.

There are a wide range of focus areas, including tech-enabled Care Delivery Models, The Health Data Rush, Life Science's Game Changers and many more.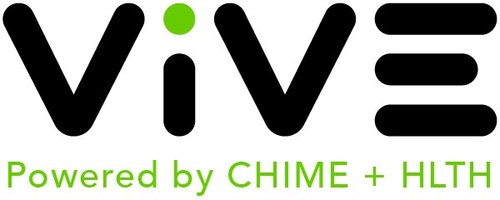 CHIME And HLTH Announce Launch Of ViVE.
The New Digital Health Industry Event ViVE will provide a fresh, curated education and networking experience for digital health leaders, disruptors and influencers. Read the press release here.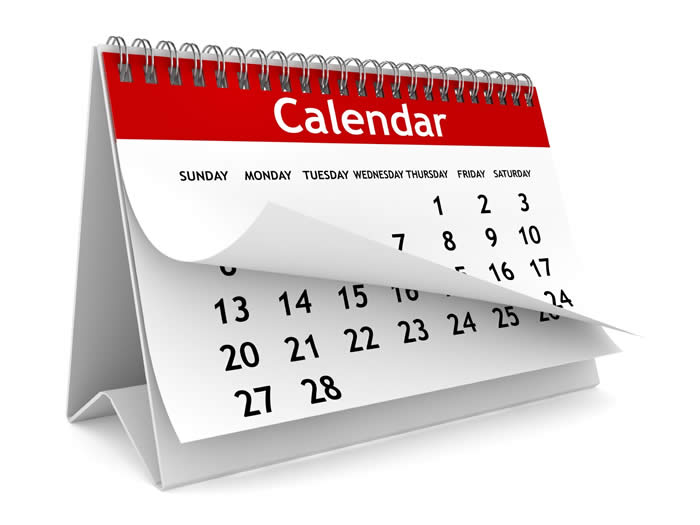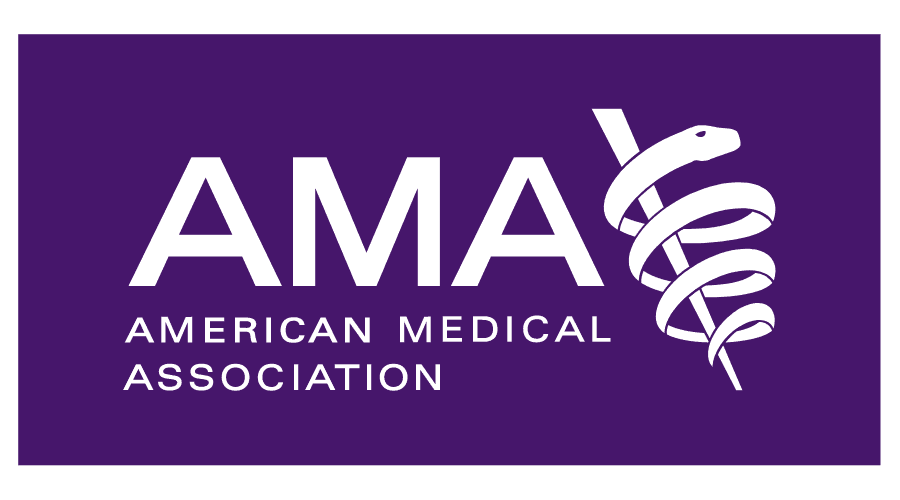 The AMA's strategic plan to embed racial justice and advance health equity is available on their webpage. Advancing health equity through the AMA's efforts entails a dedicated, coordinated and honest approach. It recognizes the armful effects of the AMA's past and targets the systemic inequities in the health care system and other social institutions. And it charts a path toward a more promising and equitable future for all.


This is AMA's first strategic plan dedicated to embedding racial justice and advancing health equity.