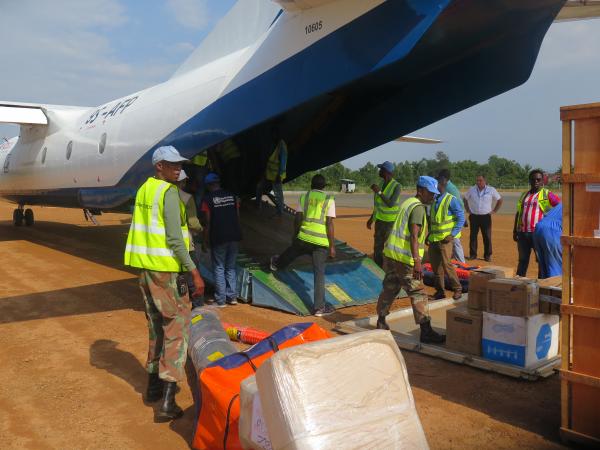 By Annie Keller
Published June 12, 2020
Healthcare delivery has never been a simple matter even in the best of times, but the coronavirus outbreak definitely made it more complicated. Even once routine deliveries of medical supplies could be delayed by stay-at-home orders and decreased work staff.
Some of the worst images from the outbreak in Italy came from the lack of supplies. Fearing the same outcome in the US, stay-at-home and shelter-in-place orders piled up. Because of this, visits to hospitals plummeted, and patients were less likely to seek care even if it was warranted. resulted in hospitals earning less money and having to shut their doors or decrease hours in many cases. Clearly that's an outcome no one wants, either doctor or patient, but how does healthcare delivery adjust?
Telehealth is, of course, one of the solutions for healthcare delivery. Although many insurance services did not cover telehealth except under limited circumstances before COVID, they quickly realized that covering it would benefit healthcare businesses and patients. Australia's national health program, along with many American insurance providers, began to incorporate telehealth into their services. As telehealth visits soared during each month of the outbreak, it was clear this was a wise idea. But remote health doesn't just benefit the financial end of healthcare – some studies have shown that utilizing remote care can improve quality of care, satisfaction in that care, and overall better outcomes. (After all, there's no chance of a patient infecting others in a "virtual" doctor's office)
Some healthcare changes are expected to stay regardless of the outbreak's length. Patient scheduling in many places now has become more precisely defined, with scheduled entry and exit times. In many places, in-person doctor visits and elective procedures are slowly coming back to pre-COVID levels. Some restrictions have not been lifted (like barring visiting patients) yet.
Healthcare delivery is adjusting to a "new normal" and those changes will drive innovations that will define the future of healthcare delivery.