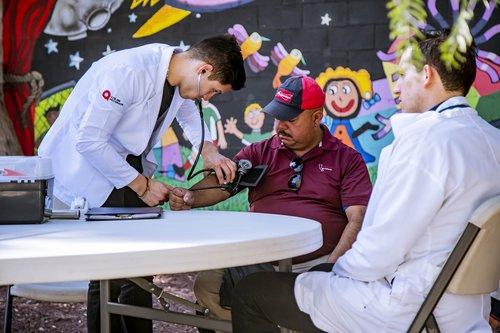 By Annie Keller
Published October 15, 2020
If you have access to good healthcare, you rarely think about what would happen if you didn't.. But access to good healthcare can exist side by side along with nonexistent access. According to a recent Bloomberg article about the situation in Chicago, there are sharp lines in areas with higher rates of coronavirus disease (COVID-19) versus areas with lower rates of infection, and those can often be drawn by race and class. Black residents of Chicago are more likely to die from COVID-19, and in the neighborhoods where it is endemic there are often no hospitals. It's gotten to the point where experts say "ZNA" – where you live – is as important to healthcare as genetic causes.
It's the same in other places across America. In Fort Worth, Texas, the poorest zip code also has the lowest life expectancy. Like its counterparts in Chicago, there are no hospitals and those that exist in other parts of the city are often inaccessible to those without cars. Even clinics and pharmacies are hard to find, making basic health care a luxury. Lack of insurance causes those who might be able to get there to refrain from fear of crushing bills. A lack of grocery stores forces the residents to exist on the overly priced convenience foods found at corner stores and dollar stores.
COVID-19 isn't the only health problem that is endemic in those neighborhoods. The US counties with the highest rate of cancer deaths are almost always the poorest. Minority populations are especially vulnerable in that regard; most of those poor neighborhoods are mostly made up of minority groups.
Some states are doing something about health disparities. In the wake of a 2016 report that criticized the health disparities in Wisconsin, the state formed a committee to discuss various proposals to address the problems including factors such as race, economic status, education level, history of incarceration, and geographic location.
Another movement is the "freedges" movement. In New York City, refrigerators have been placed around the city and stocked with nutritious staple foods like milk, eggs, fresh fruit and vegetables, and even some canned goods. They have recently spread to the city of Oakland in California.
Hospitals and clinics (and even grocery stores) can't be built overnight, but there can be a change in how health care is provided if the community is aware of what is needed and willing to take action.