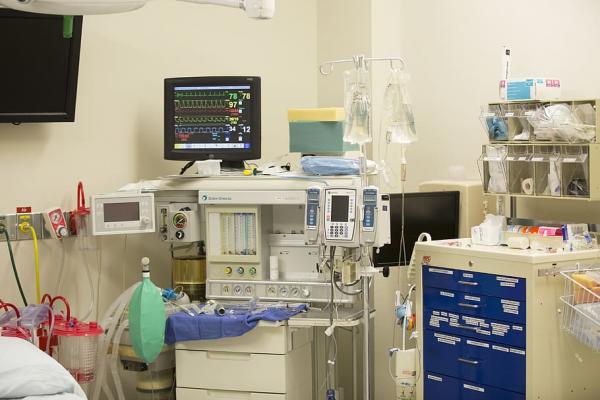 By Annie Keller
Published May 5, 2020
The many stay at home orders issued in many states have created a wave of unemployment. The medical field is somewhat different in that it is still considered essential, but there is still a great degree of uncertainty in it. Medical start-ups are at an especially uncertain place; They could potentially have a wave of new customers for their services, but they also may be spread too thinly to stay in business.
Several start-ups seemed to flourish in the new environment. Imaware, a maker of various at-home medical tests, has partnered with the Houston Department of Public Health to administer at-home coronavirus tests. Unlike many other at home testing kits, these are designed to be administered by medical professionals and thus can be used to confirm cases (and are FDA-approved for that purpose). However, the tests can be brought to people who are unable to leave home and suspect they might be infected. Another start-up based in Maine, Senscio Systems, is expanding its system that uses a vital signs tracker to catch early signs of infection. The costs of the program and the tablet used to run it can be covered by a patient's health insurance. Since their growth is directly connected to the coronavirus outbreak, it's not certain whether they and other similar companies will keep up with the growth afterward. If they can offer similar services for different conditions, it might be possible.
At least one start-up has been overwhelmed by the demands the virus has brought. Handle, a company for online medical equipment for hospitals set up in 2014, began to be flooded with demands for additional equipment – including refurbished beds and stretchers, ventilators, monitors, pumps, and masks and gowns – in mid-March. They eventually were able to keep up, but the company employees worked around the clock for a month to make it work. It's entirely possible that other start-ups will not be able to match that. Even if they can, it's still possible that the work will dry up as quickly as it came, and any extra staff taken on to meet the old burden will have no place to go.
Grants might help some start-ups weather the storm. A Houston-based company , Grant Station, is helping medical companies get grants to procure the equipment and supplies they currently need. They also help to raise awareness of various available grants and make the paperwork needed to get them simpler. Not all start-ups are grant eligible, but if they are there is the chance that extra money will do them well.
The tales of success above clearly indicate that it is possible for medical start-ups to become immensely successful especially in these times. It's also clear that some might not be ready for the huge surge in business. Time can only tell which ones will be in which category.