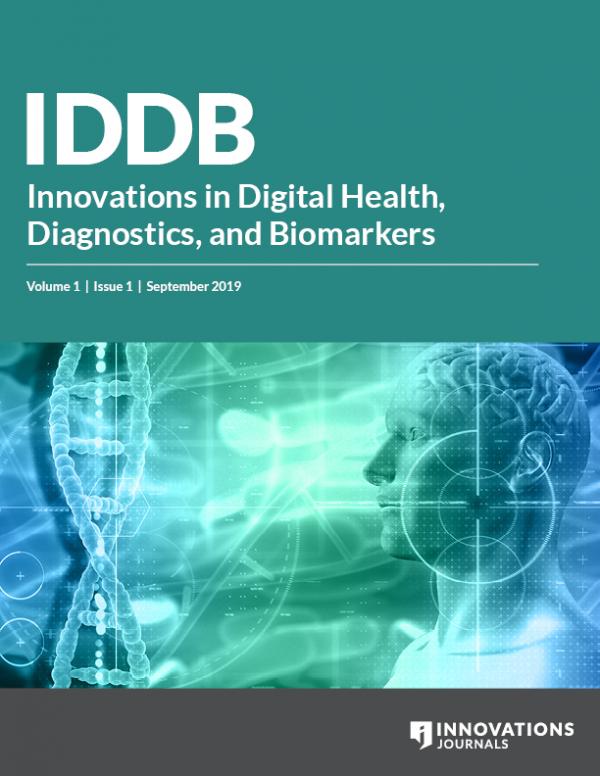 IDDB
Innovative Healthcare Institutes launched Innovations in Digital Health, Diagnostics, and Biomarkers is the first journal in the Innovations Journals series. The journal will feature timely dissemination of the latest innovations in digital health, diagnostics, and biomarkers in the form of original research, reviews, case reports, and more.

Topics covered in the Journal include:

Descriptions of novel biomarkers and their subsequent validation
(measured in humans or other animals in vivo or in vitro)
Digital health trials and digital health trial designs
Trials of novel diagnostics
Clinical decision support systems
Mobile Health
Machine-learning and artificial intelligence in diagnostics and digital health
Digital health in resource limited settings

Experts who are interested in joining our expert reviewers panel can complete this simple online form:
https://innovationsjournals.com/page/reviewer-iddb

Authors who are interested in publishing their work in the IDDB can submit their manuscripts by following the steps on IDDB website:
https://innovationsjournals.com/page/policies-author-instructions-IDDB
Submission before Dec 31 will be included in the inaugural issue

On line subscription to receive email alerts is available at:
https://innovationsjournals.com/page/subscribe -IDDB

Visit IDDB website, https://innovationsjournals.com/page/IDDB , to learn
more about the journal and how you can get involved today.