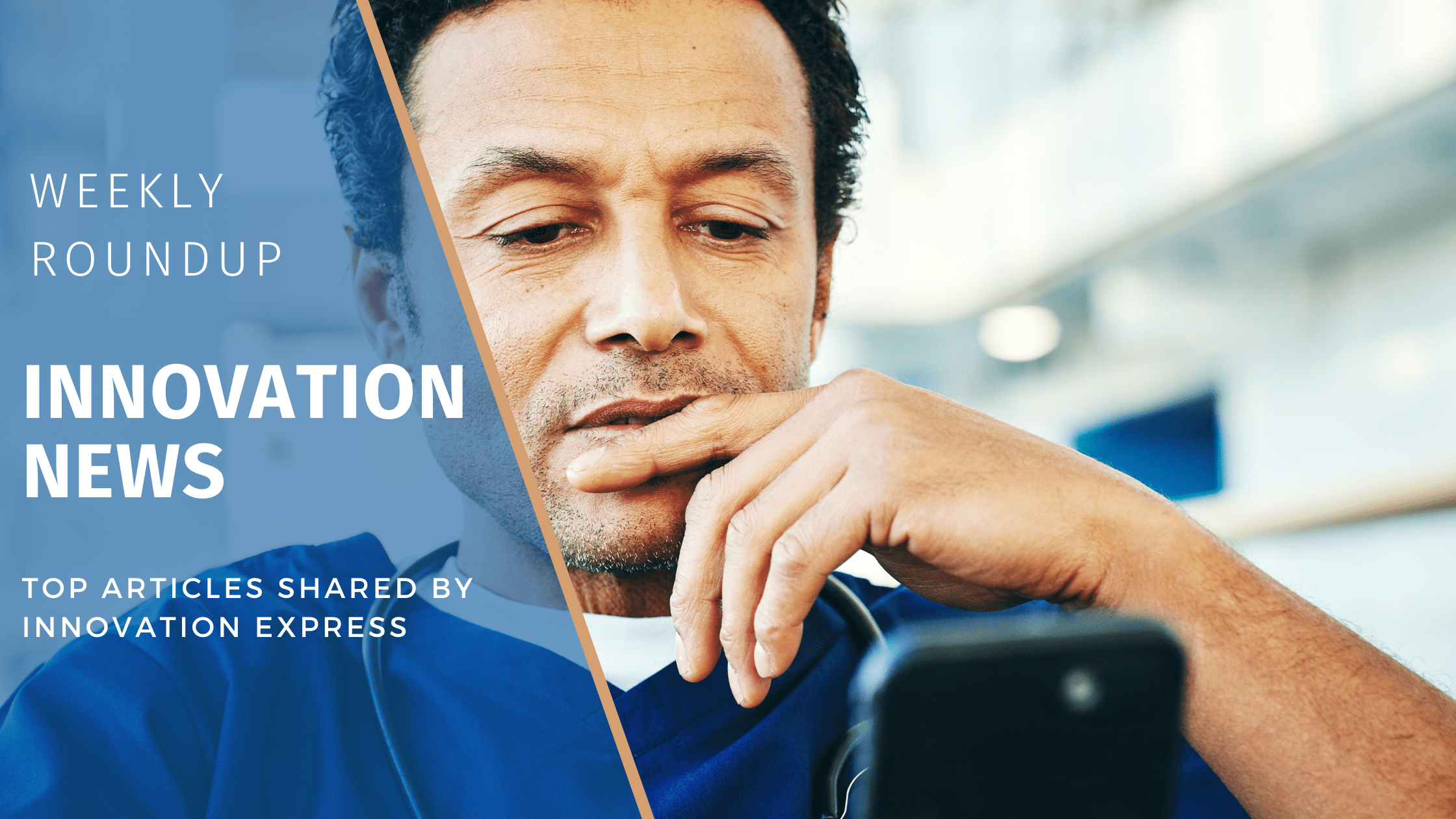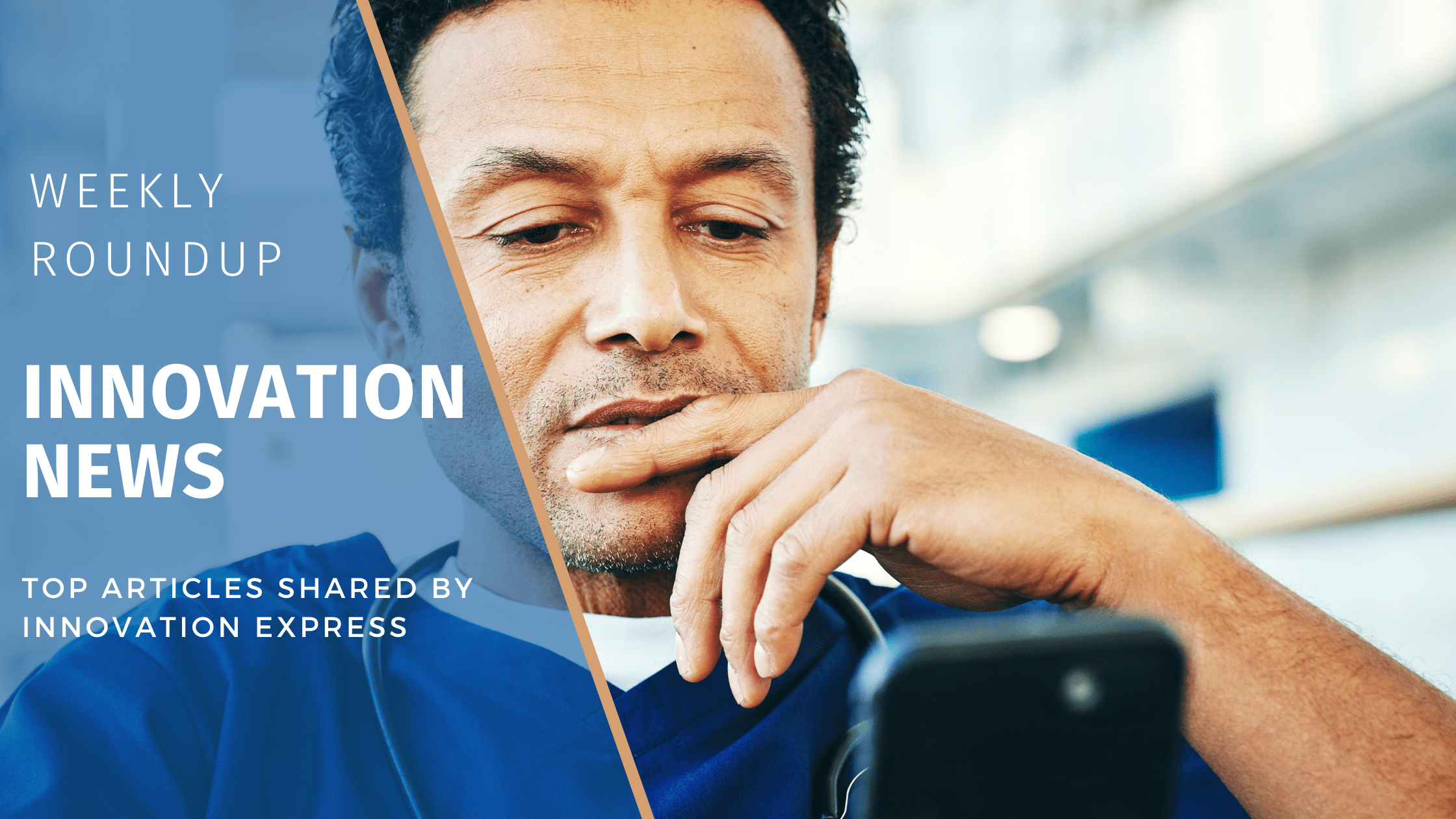 As November draws to a close and we enter the holiday season, we will be giving you a gift of an exciting relaunch of Innovation Express! The December issue will include video interviews and articles with and about participants in the inaugural Advances in Healthcare Innovation Summit, held this past September in Cincinnati, an emerging global hub for healthcare innovation.
As well as Innovation Express (naturally), I encourage you to check out the December issue of Healthcare Global, https://healthcareglobal.com/magazine/healthcare-global-december-2021
which includes an article by Tarquin Scadding-Hunt titled "How can diversity improve in clinical trials?" and an interview with Onyeka Nchege, CIO of Novant Health. He talks about the importance of the digital ecosystem to be able to innovate and reach more people with their care.
Don't forget to follow us on LinkedIn and Twitter, so you can keep up with innovative solutions for healthcare disparities as they happen.
P&G exec talks Cintrifuse's role and growing the city's next Pear Therapeutics Receives FDA Breakthrough Device Designation for Prescription Digital Therapeutic Candidate to Treat Alcohol Use Disorderbigco
Pear Therapeutics, Inc., the leader in developing and commercializing software-based medicines called prescription digital therapeutics (PDTs), today announced that it has received Breakthrough Device Designation from the U.S. Food and Drug Administration (FDA) for its reSET-A™ PDT product candidate designed for the treatment of alcohol use disorder (AUD).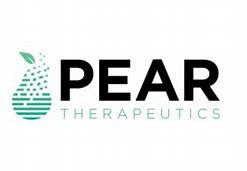 "We believe that PDTs can bring effective, evidence-based treatments for alcohol use disorder to many more people and in doing so help address the public health burden of AUD," said Yuri Maricich, Pear's Chief Medical Officer. "We applaud FDA for recognizing the need to bring safe, effective, and innovative treatment options to patients and clinicians and we look forward to working closely with FDA under the Breakthrough Devices Program to gain marketing authorization of our AUD-only PDT product candidate."
Read the full press release
Rare Disease Leaders Honored at the 2021 Global Genes RARE Champions of Hope Celebration
Awardees driving innovation, advocacy, and change in the rare disease space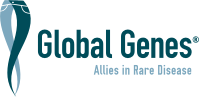 Global Genes, a leading rare disease patient advocacy organization, announced its annual RARE Champions of Hope Awards, recognizing seven leaders and organizations for their inspiring work in the rare disease community. The awardees were recognized at the 2021 RARE Champions of Hope Celebration in Philadelphia on November 18.
Read the press release for the full list of awardees.
NextGen Healthcare Partners with Prominent Psychiatrist Dr. Gail Saltz to
Conversation with Julie A. Baldwin, Ph.D., Northern Arizona University
Applying Cross-Cutting Themes of Prevention Science and Community-Based, Participatory Research to Address Health Disparities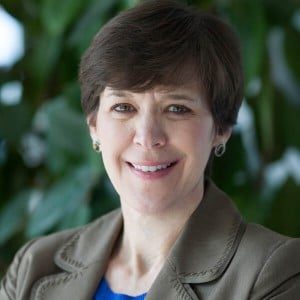 Since 2017, Professor Baldwin has served as the principal investigator of the Southwest Health Equity Research Collaborative (SHERC), an NIMHD-funded RCMI. She oversees a team of over 80 investigators, staff, and students conducting 5 main research projects, 19 pilot projects, and multiple core activities for the center. She also oversees 8 supplements awarded to SHERC, several of which focus on addressing COVID-19 in American Indian and other rural communities.
Read the full Q & A here: https://www.nimhd.nih.gov/news-events/features/training-workforce-dev/baldwin.html
We need to address the mental health crisis among older Americans
Baby boomers are less likely to see therapists or psychiatrists, despite the growing need during the pandemic. Telehealth could help lower those barriers to care.
"It's time we talked about how to address the mental health crisis among older Americans and the healthcare industry's collective responsibility to find accessible solutions" say Jacqueline Lovelock and Erik Oster in their MobiHealthNews article this week.
Read the article here: https://www.mobihealthnews.com/news/contributed-we-need-address-mental-health-crisis-among-older-americans
Hologic to Host Innovative Product Experiences and Medical Education Sessions On-site and Virtually at RSNA 2021
Leader in women's health to showcase clinically proven solutions across the continuum of breast and skeletal health at annual meeting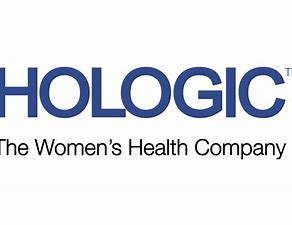 Hologic, Inc. will showcase its extensive portfolio of breast and skeletal health products, including screening and diagnostics solutions, breast biopsy, and breast cancer treatment and monitoring solutions, at the 107th Scientific Assembly and Annual Meeting of the Radiological Society of North America (RSNA) from Nov. 28 to Dec. 2.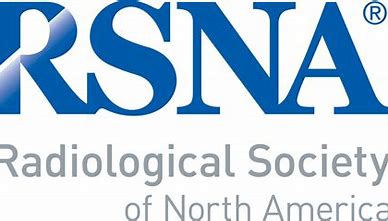 "We're excited to provide our attendees hands-on experiences with our category-leading innovations, both in our booth and during our medical sessions, as we explore the future of breast health at RSNA 2021," said Jennifer Meade, Hologic's Division President, Breast and Skeletal Health Solutions. "
Our commitment to delivering clinically proven solutions across the continuum of care to improve outcomes, reduce costs and increase patient satisfaction remains steadfast, and we're ready to bring that commitment to life through our comprehensive programming at this year's meeting both in-person and virtually.
For the full press release, see here: https://www.businesswire.com/news/home/20211123005503/en/Hologic-to-Host-Innovative-Product-Experiences-and-Medical-Education-Sessions-On-site-and-Virtually-at-RSNA-2021
UAE leads femtech in the Gulf – but major challenges remain
An article by Rachel McArthur appears in MobiHealthNews discussing Femtech in the Middle East-North Africa (MENA) region. She states: "Most UAE femtech startups focus on women's wellness and menstrual health. But other subsectors, such as female-focused mental health, are seriously lagging behind. What's more, the MENA region accounts for less than 6% of the global femtech industry."
Read the full article here: https://www.mobihealthnews.com/news/emea/uae-leads-femtech-gulf-major-challenges-remain?utm_source=enews&utm_medium=email&utm_campaign=womeninhit&utm_term=text_link&utm_content=article_wellness
Canon Medical Reinforces Commitment to AI Innovation With New Altivity Brand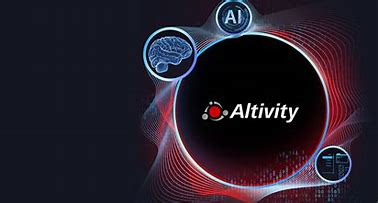 Canon Medical Reinforces Commitment to AI Innovation With New Altivity Brand
Under the promise of Intelligent healthcare made easy, Altivity enables:
Informed healthcare: Altivity is here to help enhance clinical confidence with high-quality images and applications that help make informed decisions in real-time.
Fast, tailored care: Altivity has been created with patients in mind, to deliver the fast and accurate results they need for a more personalized treatment approach.
Efficient workflows: Altivity helps create simple, streamlined AI-driven workflows that optimize resource deployment and ensure your teams have the insights they need to work smarter every day.
For more information on Altivity and Canon Medical Systems' AI solutions, visit: https://global.medical.canon/specialties/ai
ABI Wellness Tackles Cognitive Dysfunction Affecting People with "Long-COVID"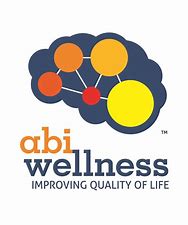 Wachter and SDVOSB Partner Colossal Awarded IDIQ To Provide TeleCare Companion Solutions to VA Facilities

Wachter Healthcare Solutions, a leading provider of virtual patient observation solutions and maker of NOVA (Nursing Observation and Virtual Assistant), today announced that it — in partnership with Colossal Contracting, a Service-Disabled Veteran-Owned Small Business (SDVOSB) — was named an awardee of an Indefinite Delivery, Indefinite Quantity (IDIQ) by the United States Department of Veterans Affairs (VA)

"Being an awardee of the IDIQ is a huge badge of honor for Wachter Healthcare Solutions," said Ashley Kuruvilla, MSN, APRN, FNP-C, NOVA Business Development Manager. "Having been evaluated and receiving a stamp of approval shows VA hospitals across the country that our solution is capable of improving patient care and revolutionizing the healthcare industry through top-notch technology."
As breast cancer and prostate cancer awareness month draw to a close, we highlight impactful trials that aim to address disparities in education, access or research in these diseases. Further details can be obtained by visiting clinicTrials.gov and entering the NCT number provided for each listing.
Increasing African Immigrant Women's Participation in Breast Cancer Screening (AIBCS)
This study aims to:  (1) Identify barriers and facilitators to breast cancer screening among African-born immigrants and (2) Culturally adapt and pilot test the Witness Project breast cancer education program for African-born women. Thus, the study team will culturally adapt an effective, innovative intervention to address this significant health disparity in African-born immigrant communities.: NCT04450264
Locations: Icahn School of Medicine at Mount Sinai, New York, New York, United States, 10029
Contacts: Jamilia R Sly, PhD    212-824-7813    jamila.sly@mssm.edu 
Sponsors and Collaborators:
Icahn School of Medicine at Mount Sinai
National Institute on Minority Health and Health Disparities (NIMHD)
Promoting Genetic Counseling Among African American Women With a Family History of Breast Cancer
This study will also test how psychosocial factors (knowledge, intrinsic motivation, risk perception, and distress) impact the relationships between intervention exposures (video versus brochure) and compare the impact of intervention exposures on diffusion of knowledge about genetic counseling through social network analysis. NCT04378751
Contacts: Vida Henerson, PhD    312-413-7455    vhende5@uic.edu 
Christopher Cox, MD 9196817232 christopher.cox@duke.edu
Location: Duke University, Durham, North Carolina, United States, 27710
Sponsors and Collaborators:
University of Illinois at Chicago
National Cancer Institute (NCI)
Improving Uptake of Genetic Cancer Risk Assessment in African American Women- Video
The purpose of this randomized controlled trial is to evaluate whether a trained community health worker (CHW) who engages with newly diagnosed patients after a diagnosis of cancer can effectively improve knowledge and receipt of evidence-based precision medicine cancer care services among low-income and minority patients.Findings from this study may offer an opportunity to engage at-risk Black women regarding genetic counseling through a multi-center trial and ultimately address the disparity in genetic counseling uptake that exists between Black and White women.NCT04476654
Location: Massey Cancer Center, Richmond, Virginia, United States, 23298
Contact: Vanessa B Sheppard, PhD 804-628-2700 vanessa.sheppard@vcuhealth.org
Sponsors and Collaborators
Virginia Commonwealth University
National Cancer Institute (NCI)
Enhancing Cancer Prevention and Control Pathways-Native Health Initiative
Prior studies found that women who received myofascial massage to the affected breast/chest/shoulder had marked reductions in pain and mobility limitations and significant improvements in quality of life compared to a control group who received relaxation massage. They also established a practice-based research network of over 50 northeast Ohio massage therapists to guide future work. Improved access to post-surgical non-medical management of pain can be life-changing. NCT04233385
Location: MetroHealth Medical Center, Cleveland, Ohio, United States, 44109
Contact: Jacqueline Dolata, MBA 216-778-1792 jdolata@metrohealth.org
Sponsors and Collaborators
MetroHealth Medical Center
Lay Coach-Led Early Palliative Care for Underserved Advanced Cancer Caregivers: The Project ENABLE Cornerstone Lifestyle Intervention for the Reduction of Prostate Cancer Disparities Among African Americans
This trial studies how well a lifestyle intervention works in reducing prostate cancer disparities among African American prostate cancer patients and their spouses or romantic partners. A lifestyle intervention may help researchers learn if social support can help African American prostate cancer patients and their partners improve their quality of life, support from their partner, physical activity, diet, and inflammation. NCT04215029
Location: M D Anderson Cancer Center, Houston, Texas, United States, 77030
Contact: Dalnim Cho 713-745-8476
Sponsors and Collaborators
M.D. Anderson Cancer Center
Brander Beacons Cancer Research
National Cancer Institute (NCI)
Initiative to Minimize Disparities in Postoperative Prostate Cancer Care
Einstein Healthcare Network in North Philadelphia serves a predominantly underserved medical community. The investigators routinely see patients who cannot afford absorbent pads after prostate surgery, which helps with quality of life secondary to urinary incontinence. The investigators will provide absorbent pads to participants who would be unable to afford them. The investigators hypothesize that providing absorbent pads for 6 months will result in improved quality of life in regards to management of urinary incontinence after radical prostatectomy. NCT03755492
Location: Albert Einstein Healthcare Network, Philadelphia, Pennsylvania, United States, 19141
Contact: Michelle Chen, M.D. 215-456-5140 ChenMich@einstein.edu
Sponsors and Collaborators
Albert Einstein Healthcare Network
Pilot Study for Optimizing Mental Wellbeing & Heart Health for Black Patients w/ Prostate Cancer
Pilot study to determine the feasibility of providing psychosocial and cardiac rehabilitation services to address socioeconomic health disparities and improve wellbeing for black men with prostate cancer. NCT05099679
Location: Stanford University, Palo Alto, California, United States, 94305
Contact: Deirdre Crommie dcrommie@stanford.edu
Sponsors and Collaborators
Stanford University
Prostate Cancer Genetic Literacy and Patient-Caregiver Communication
With greater certainty regarding prognosis, men with localized prostate cancer are now equipped to make better treatment planning decisions. This study is designed to investigate the understanding of prognostic genetic technology and patient-caregiver communication in African American and rural White men with localized prostate cancer. NCT04550845
Location: University of Georgia, Athens, Georgia, United States, 30602
Contact: Ewan K Cobran, PhD 706-542-5327 ecobran@uga.edu Sponsors and Collaborators: University of Georgia
Trial of Community Health Worker-led Decision Coaching
Black men are disproportionately affected by prostate cancer, the most common non-cutaneous malignancy among men in the U.S. This randomized trial will evaluate the efficacy of a Community Health Worker-led decision coaching program to facilitate Shared Decision Making (SDM) and Prostate Specific Antigen (PSA) screening among Black men with regards to decision quality, the decision making process, patient-provider communication and PSA utilization for Black men in the primary care setting.NCT03726320
Location: New York University School of Medicine, New York, New York, United States, 10016
Contact: Shannon Ciprut 646-501-2938 shannon.ciprut@nyumc.org
Sponsors and Collaborators: NYU Langone Health; National Institute on Minority Health and Health Disparities (NIMHD)
Comorbidities And Reducing inEquitieS (CARES)
Comorbidities such as diabetes and hypertension can complicate cancer treatment or can make it difficult to reach optimal health after treatment. This study will offer additional support and tools to manage cancer patient's health needs.NCT04836221
Location: MedStar Washington Hospital Center, Washington, District of Columbia, United States, 20010
Contact: Florence Mwicigi florence.mwicigi@medstar.net
Sponsors and Collaborators
Medstar Health Research Institute
Pfizer
American Cancer Society, Inc.
CES 2022. Las Vegas, NV & Virtual. January 5th-8th, 2022.
Tech has never been more important in our lives and CES 2022 will bring the industry back together to experience the next generation of innovation.
https://www.ces.tech/?utm_medium=CPC&utm_source=google&utm_campaign=M_ces22_attendee&utm_content=general_awareness&gclid=CjwKCAiAs92MBhAXEiwAXTi25yshiOyo1lisjTTkP0F2Y7KEJa7B8e8XjU9P_iDe6ukuPbIBntRdbhoCF3sQAvD_BwE
Make sure to also check out our regularly updated Google Calendar