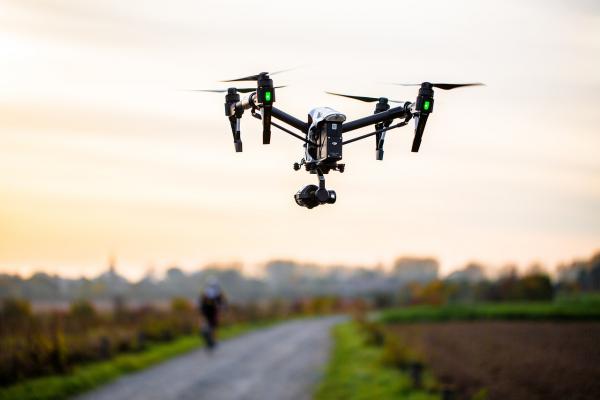 By Annie Keller
Published March 27, 2020
With the spread of the coronavirus across the world, one recently tested innovation is getting a lot of use. Drones have been used to deliver a variety of items, including medical supplies and samples to hospitals, labs, pharmacies, and patients. Countries such as China, Spain, and South Korea have been using drones in a variety of ways as a result of the COVID-19 pandemic. Italy and the US are also using drones in healthcare.
In China, drones that previously were used to monitor forest fires are now scanning crowds for signs of fever .
Spain is using drones both to deliver supplies and monitor and enforce people to stay at home, an order put in place in response to the crisis.
The city of Daegu in South Korea, which has been hit particularly hard by the virus, is using drones to disinfect surfaces. A single drone can disinfect an area the size of an average Wal-Mart in about 10 minutes.
Italy has been hit the hardest by coronavirus. A recent innovation lets drones carry swabs and medicine in a secure box . If the drone crashes, the box is designed to secure the biological materials inside, preventing spread of potential infection in the surrounding environment. It was originally designed for sending biological samples, but in the wake of the coronavirus it has been used to deliver medication to outbreak areas. Medicine can be delivered within 2 minutes for urgent needs, and instructions for opening the box are sent by phone to the recipient.
The US is getting in on drone activity as well. UC San Diego Health is currently testing drone deliveries around their campus. If the tests prove the drones can deliver supplies safely and securely, then they will expand testing to greater distances including nearby off-campus medical clinics.
Drones still have their limitations; Most can only fly for about 20 minutes before needing to be recharged. Still, the potential is immense, and there is no doubt that drones will be used increasingly over time. Only time will tell the magnitude and types of services will be delivered by drones.